Delhi robotic engineer develops world's cheapest pocket ventilator
Sep 13, 2017 09:37 AM IST
AIIMS doctor, who worked with the techie, says the machine is 450 times smaller than the conventional one and would cost between Rs 15,000 and Rs 20,000.
The world's cheapest and smallest ventilator, which looks like a clunky cellphone and can easily slip into your back pocket, has been developed by a young robotics engineer in Delhi in collaboration with a neurosurgeon at the All India Institute of Medical Sciences.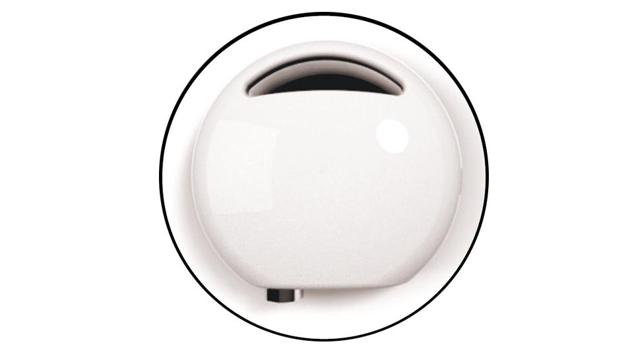 "It is almost 450 times smaller than the conventional ventilators and can be moved around easily," said the 25-year-old inventor Diwakar Vaish.
He developed it with Dr Deepak Agrawal, professor of neuroscience at AIIMs, who have seen scores of such patients living in hospital because the family cannot afford to buy a portable ventilator, which costs about Rs 2 lakh.
When the pocket ventilator hits the market after clinical trials and approval from the drug controller general of India, it will cost between Rs 15,000 and Rs 20,000, which is less than the Rs 5-15 lakh that a traditional ventilator would cost.
The cheapest portable ventilator also costs between Rs 2 lakh and Rs 2.5 lakh.
"There is an FDA-approved disposable ventilator that costs between Rs 10,000 and Rs 15,000, but it has a maximum life of four weeks. This will be a one-time investment and since it runs on room air, and not oxygen, the operational costs are close to zero," said Dr Deepak Agrawal, professor of neurosurgery at All India Institute of Medical Sciences (AIIMS).
"There is no requirement for oxygen cylinders, which cost between Rs 3,000 and Rs 4,000 a day," said Dr Vaish.
Controlled with an android app, the ventilator uses an artificial intelligence algorithm to adjust air supply to the normal breathing pattern of the patient.
"It works by pushing the atmospheric air into the lungs of the patients who cannot breathe on their own. The disposable ventilators currently in use also push in air, but they do it at a fixed frequency that does not necessarily match the patient's breathing pattern, which may cause low oxygen saturation. This device synchronises ventilator air support with the normal breathing pattern," said Dr Agrawal.
"We have successfully used it for a couple of hours on six fully paralysed patients at AIIMS who have been unable to return home for the want of affordable ventilators," said Dr Agrawal.
As a safety measure, the ventilators were attached to FDA-approved disposable ventilators during the trial. India faces a huge shortage of ventilator beds needed to support critically-ill patients who cannot breathe on their own. According to norms, at least 10% of all hospital should have ventilators, but even Delhi, which has the best health infrastructure in India, has 200 ventilators for over 10,000 beds.
"The oxygen supplied to the patients through conventional ventilators is usually diluted to 40% concentration, air contains 20% oxygen. Nine in 10 of all patients, barring the ones with severe lung problems, can breathe in the normal atmospheric air because the problem is in their diaphragm, not lungs," said Dr Agrawal.
For the 10% who need more oxygen, the pocket ventilator can also be hooked to an oxygen-supply system.