Not doomsday. Christian theorists say it's beginning of 7 years of catastrophe and wars
Updated on Sep 24, 2017 09:03 AM IST
Conspiracy theorists believe a planet, called Nibiru or Planet X, is headed towards the Earth and the celestial sign that will indicate this will occur on Saturday.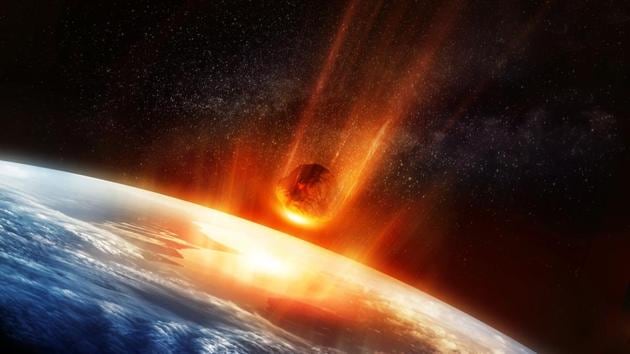 No, September 23 wasn't the beginning of the end.
Conspiracy theorists believe a planet, called Nibiru or Planet X, is headed towards the Earth and the celestial sign that will indicate this will occur on Saturday.
David Meade -- a Christian theorist who is the author of 10 self-published books, including 'Planet X - The 2017 Arrival' -- said planets and stars will be arranged in a unique manner on Saturday that will trigger a catastrophic seven-year 'tribulation' period. It means Nibiru is going to fly by the Earth and there will be inexplicable natural disasters as its flies by, according to predictions.
The passage of Planet X through the solar system could be the greatest "catastrophic infliction of loss of life upon mankind, since Noah's Ark. Volcanoes all over the Earth will erupt along with multiple high-magnitude earthquakes, tidal waves and meteor firestorm", according to Meade's website. Wars, famines and pestilence have now been added to the list by the author.
Still, it is just a celestial sign and the world will go on, Meade told Hindustan Times, adding that he doesn't know the precise date of Nibiru's passage.
Biblical references
Meade's prophecy is linked to Biblical verses and the number 33. Theorists believe September 23 is the date to save because it is 33 days after the August solar eclipse, believed to be an omen, Meade told The Washington Post.
A website unsealed.org that is followed by thousands echoed Meade's convictions. A blog post on Wednesday said a sign prophesied in the Bible is going to occur: "Perhaps it's just a general sign telling the Church that we're getting closer, but may still have a few months or years left. We don't know for sure."
The Unsealed posts were made by a 'Gary' who is interested in the Bible, Lord of the Rings and Star Wars, among other things, his profile showed.
The theorists say stars and planets will align themselves for the first time on Saturday in a manner described in the Book of Revelation.
"And a great sign appeared in heaven: a woman clothed with the sun, with the moon under her feet, and on her head a crown of twelve stars. She was pregnant and was crying out in birth pains and the agony of giving birth."
The woman in the passage refers to Virgo (Virgin Mary) who has the moon under her and the constellation Leo coupled with Mars, Venus and Mercury crowning her head, Gary wrote on Unsealed.
"This Saturday, September 23rd, an astronomical alignment will form that literally matches the description given in Revelation 12:1-2," Gary wrote.
NASA retorts
NASA has strongly rebutted this theory. Senior NASA scientist David Morrison released a video in 2011 in which he said there's no credible evidence on the existence of Nibiru or Planet X.
"It's not real. We can't see it. We can't detect it. We can't detect its gravity, and we don't see a signature of its previous passages because there weren't any," Morrison said in the video.
Meade, when asked how he would respond to NASA, said he would tell the scientists to read the Bible because "time is short".
Astronomer Christopher M Graney too debunked the claim on Earthsky.org, saying there's nothing unusual or unique about the celestial event on September 23 because this arrangement has "happened before -- in September 1827, in September 1483, in September 1293, and in September 1056".
"So please get over it. Nibiru isn't real. Planet X isn't real," Morrison said.
Doomsday theorists
Yet there are several websites and videos on the supposed doomsday.
Meade's website featured videos on how to protect yourself from solar flares and EMP attacks. Another video titled 'September 23, 2017: You Need To See This (Date Setting A Sign, NOT The Rapture)' visualised the celestial sign appearing over Jerusalem, a holy site for Christianity. An instrumental song played in the background as the video, viewed over three million times, showed the Earth shuddering with the arrival of the mystical planet.
There have been several doomsday predictions in the past. An evangelist Harold Egbert Camping said Jesus would return to Earth and the world will be destroyed in October 2011. Similarly, theorists predicted another apocalypse based on the Mayan calendar in 2012. Both theories never materialised but they did inspire Hollywood movies.
Meade also claimed there will be a "millennium of peace" after these seven years of catastrophe.
Personalise your news feed. Follow trending topics