Woman, stop your man when he says perfect sex! You'll go mad
Men who demand perfection in bed end up making women sexually dysfunctional, says a new study done at the University of Kent, Britain.
sex and relationships
Updated: Mar 31, 2016 12:08 IST
Here's a word of caution for all couples! When men impose exacting standards on their partners in matters of sex, women tend to get sexually dysfunctional, according to a detailed study done at the University of Kent, Britain.
Partner-prescribed sexual perfectionism can lead to decrease in female sexual function regarding arousal, showed the findings published in the journal Archives of Sexual Behaviour.
The study led by professor Joachim Stoeber from the University of Kent also found that partner-prescribed sexual perfectionism contributed to negative self-image.
Perfectionism is defined as a "striving for flawlessness and the setting of exceedingly high standards for performance, accompanied by tendencies for overly critical self-evaluations and concerns about negative evaluations by others".
Read: Rooting for a happy marriage? Have sex 11 times a month!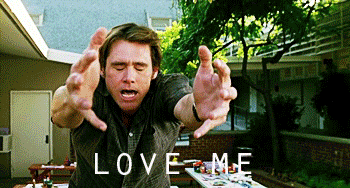 It is a common personality characteristic that may affect all domains of life. However, the longer term consequences of how it affects people's sex life had previously not been explored.
The research considered the response of 366 young women who completed two surveys in the period December 2013 to February 2014.
Read: Let's talk sex! He just wants sex, she wants it good
Those recruited to the study were told that the online survey was investigating whether "personal and interpersonal expectations and beliefs affect one's sexuality and sexual function".
Researchers differentiated between four forms of sexual perfectionism -- self-oriented, partner-oriented, partner-prescribed and socially prescribed.
Read: Feeling good about your partner is actually not good for you
Sex suffers when men demand perfection from partners. (Shutterstock)
Read: Couples need more 'me time' than sex
They found that partner-prescribed sexual perfectionism contributed to woman's negative sexual self-concept and female sexual dysfunction.
They further found that partner-prescribed sexual perfectionism predicted decreases in sexual esteem and increases in sexual anxiety, suggesting that it is a psychological factor that may contribute to sexual problems in woman.