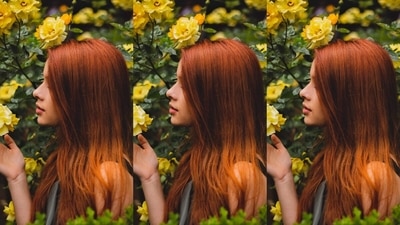 Shampoos should be free of chemicals as they harm scalp and hair.
Chemical-free shampoos are an alternative to traditional shampoos that are free of synthetic ingredients, such as sulfates, parabens and phthalates. Instead, these shampoos use natural ingredients, such as essential oils, herbal extracts, and fruits, to cleanse and nourish the hair. Many people choose chemical-free shampoos for their gentler and safer properties. They are often less harsh on the scalp and hair, causing less damage and dryness. Moreover, chemical-free shampoos are often more eco-friendly as they don't contain harmful chemicals that can leach into the environment.
They are also a good option for people with sensitive scalps or skin allergies, as they are less likely to cause irritation or allergic reactions. We have shortlisted a bunch of best chemical-free shampoos available on Amazon. Some are from established brands and others from smaller brands. Go ahead and pick some.
Dove Hair Therapy Breakage Repair Sulphate-Free Shampoo
This shampoo is a nourishing hair care product designed to reduce hair fall and promote thicker-looking hair. It contains Nutri-Lock serum and is free from harsh chemicals such as parabens and dyes. This shampoo provides gentle cleansing and nourishment to the hair, helping to repair breakage and strengthen strands for a healthy-looking mane. With a 380 ml bottle, it provides ample product for multiple uses.
WILDLY PURE Natural Hair fall Control Shampoo
This natural hair fall control shampoo is a nourishing solution for dry and frizzy hair. It contains a blend of 20 natural oils, including Argan and Hibiscus, and is free of toxins and harmful ingredients such as sulfates, parabens and silicones. It is formulated with plant-based Keratin to strengthen hair and promote growth. It's suitable for both men and women and comes in a 300ml bottle. It provides hydration and helps control hair fall while leaving your hair soft and shiny.
Cocomo Natural Neem & Tea Tree Oil Kids Shampoo & Conditioner
This shampoo-cum-conditioner is a gentle, yet effective hair care solution for kids aged 4 and above. Infused with Neem and Tea tree oil, it helps reduce hair fall and dandruff, while its minty fragrance leaves hair smelling fresh and clean. It also contains Coconut oil, Olive oil and Aloe Vera. This set is formulated with natural ingredients and comes in a convenient 300ml bottle. Perfect for everyday use, it leaves kids' hair soft, manageable and healthy-looking.
Havintha Hair Shampoo with Amla, Reetha, Shikakai and Methi Dana
This shampoo contains Amla, Reetha, Shikakai, and Methi Dana and is a natural hair care solution made with traditional Indian herbs. It is designed to nourish and strengthen hair from root to tip, promoting healthy hair growth and reducing hair fall. This nourishing shampoo formula helps to reduce dandruff, soothe an itchy scalp, and promote a healthy scalp environment. The ingredients in it are known for their nourishing and rejuvenating properties.
Organic Forest 100% VEGAN Anti Hair Fall Shampoo
This is an anti hair fall shampoo and is made from plant-based Keratin and organic Moroccan Argan oil. This 100% chemical-free shampoo helps in controlling hair fall and thickening hair. Suitable for both women and men, it comes in a convenient 100 ml bottle. It's a great choice for those looking for a natural and effective solution to hair fall.
At Hindustan Times, we help you stay up-to-date with the latest trends and products. Hindustan Times has an affiliate partnership, so we may get a part of the revenue when you make a purchase. We shall not be liable for any claim under applicable laws, including but not limited to the Consumer Protection Act, 2019, with respect to the products. The products listed in this article are in no particular order of priority.