Hasn't been your day (or week, or month, or even a year)? Let this film inspire you to take a leap of faith
Starring Sumeet Vyas and Mukti Mohan, the extremely relatable short film, Born Free, may teach you a thing or two about what it means to chase your dreams.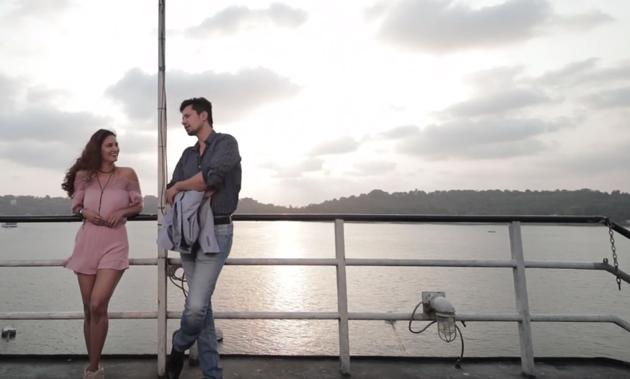 Updated on Jun 20, 2017 12:19 PM IST
Promotional Feature, HT Brand Studio
Have you ever been subject to one of those mid-week epiphanies at work – the kind that tells you that you're wasting your potential; that you could be doing something more, something better instead? We don't mean the occasional bad day—but a persistent voice that constantly urges you to 'Get out! Do something!' Most of us, over the course of our adult lives, have successfully learnt to drown this voice out, mollified by the promise of monthly pay checks, the fear of making rent, or the social expectations of building a career (log kya kahenge, after all).
If this sounds all-too familiar, you're sure to identify with Samarth, a successful professional trying to clamber up his corporate dreams, in Born Free, the latest Ultra Short from the popular YouTube channel, Cheers!. Played by the endearing Sumeet Vyas, Samarth's commitment towards his job is unquestionable; in the film, he's travelling to Goa – but for a product launch! Glued to his job even on the flight, Samarth refuses to be distracted from his presentation, despite two very chatty co-passengers. One of them is Vanya (played by Mukti Mohan), a free-spirited travel blogger and the perfect antithesis to Samarth's one-track work philosophy. Vanya believes in living on her own terms, even if that means taking risks and thinking unconventionally.
What could two people, with life philosophies so far apart, have in common?
Through Samarth and Vanya, Born Free examines the eternal conflict between building a conventionally successful career graph and chasing one's passions. Because, let's be clear – 'following your dream' can be scary. The road less travelled involves taking risks: It could mean switching from a comfortable job into a less stable one, venturing out of your home or city, learning new skills, and making frequent mistakes.
And yet, Vanya's unusual life choices do inspire Samarth to think beyond the daily drudgery of deadlines, meetings, and clients that occupy his life. But can she motivate him to take a leap of faith?
To find out, take a trip to Goa with these two. Who knows, it might change your life, too?
For more fun, fresh and fabulous short movies to binge on, subscribe to Cheers! now.
Close Story
Personalise your news feed. Follow trending topics