Inventor creates Guinness World Record for fastest flight in 'Iron Man' suit
The 'real life Iron Man' has a suit with six thrusters that enable flight.
tech
Updated: Nov 10, 2017 08:36 IST

Hindustan Times, New Delhi
Marvel character Tony Stark's fanciful Iron Man costume may never become a reality, but what is it that makes this British inventor's suit fly? It's physics.
Richard Browning made a Guinness World Record on Thursday for fastest speed in a flight suit, whizzing in the air at speeds over 50km at Lagoona Park in Reading, Britain. The technology of the suit combines miniaturised jet engines and an exo-skeleton, allowing vertical take-off and flight.
The Guinness World Record – fastest speed in a body-controlled jet engine power suit – is the first of its kind, The Mirror said.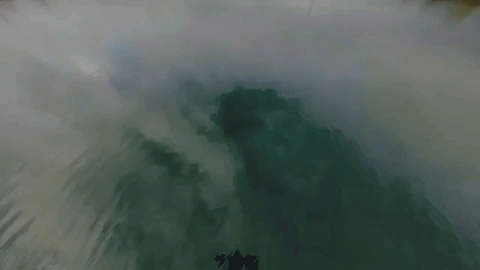 "I am delighted we have set the record, and I have no doubt that this is just the beginning – I really think we can go on and smash it," Browning -- now being dubbed as the 'real life Iron Man' – was quoted as saying by Express.co.uk.
The suit, named 'Daedalus' after the mythological Greek craftsman and Icarus' father, has six jet engines mounted on the arms and the rear of the exo-skeleton. These engines act as thrusters that make vertical flight possible. The suit depends on human body movement to steer itself.
In April this year, Browning captivated an audience at the TED Conference by flying in a circle and hovering above the ground. His start-up, Gravity, formally debuted in March with an early-version suit that he started working on three years back.
The former Royal Marine reservist created the suit because he is "inspired by doing things that haven't been done", reads a description on his promotional website. He wanted to create a flight suit that one day would allow its wearer to launch from a beach, soar along the coast and then perhaps hop into a helicopter in the air to continue their journey.
Browning had earlier said investors and some in the British military were interested in his human-propulsion gear. But "I don't think anyone is going to be going down to WalMart with it or taking anybody to school for quite a while, but the team at Gravity is moving it along", Browning said in April.
Although the suit has been compared to the 'Iron Man' armour worn by Marvel character Tony Stark, Browning says his goal is firmly rooted in the real world.
Watch Richard Browning take flight:
(With AFP inputs)
First Published: Nov 09, 2017 16:38 IST