TOPIC
amitabh bachchan
Amitabh Bachchan also known as Big B and the 'Shahenshah' of Bollywood was born in Allahabad, UP. He was born to Teji Bachchan, a social activist and Harivansh Rai Bachchan, a poet. Amitabh ... read more
A new picture of Amitabh Bachchan was shared online by celebrity photographer Avi Gowariker. The picture had an important coronavirus prevention message to go with it.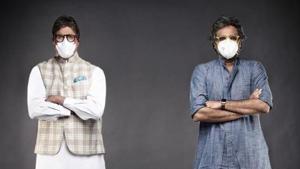 Updated on Dec 18, 2020 09:16 AM IST
Hindustan Times, New Delhi |
By
HT Entertainment Desk
While our eyes would pop out at the very thought of teaming bell-bottoms with a shirt featuring flared sleeves, megastar Amitabh Bachchan nailed that 60's fashion and still looked his sartorial best. Check his throwback picture inside.

Updated on Nov 17, 2020 01:23 PM IST
Hindustan Times, Delhi |
By
Zarafshan Shiraz
Abhishek Bachchan has clarified that the Bachchan family will not host a Diwali party this time. He listed the death of Ritu Nanda, sister Shweta's mother-in-law, and coronavirus as the reasons.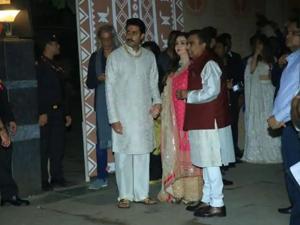 Updated on Nov 07, 2020 12:42 PM IST
Hindustan Times, New Delhi |
By
HT Entertainment Desk
Amitabh Bachchan, Priyanka Chopra, Kareena Kapoor, Ranveer Singh, among many other Bollywood actors, paid tributes to Sir Sean Connery, who died on Saturday, aged 90.

Updated on Nov 01, 2020 09:07 AM IST
From Mukesh Ambani's towering $2 billion (approximately Rs 15,000 crore) home, Antilia, in town to Shah Rukh Khan's sea-facing Rs 200 crore bungalow, Mannat, in the suburbs, here are the most expensive homes owned by the who's-who of Mumbai. Read on.

Updated on Nov 11, 2020 11:08 AM IST