More than 50 people were injured during a protest near parliament last week, six of them with gunshot wounds, according to medical officials, though it is not clear who was responsible for the shooting. Police are investigating but have not made any arrests.

Published on Jan 08, 2021 04:13 PM IST
Bangkok |
By
Agence France-Presse| Posted by: Harshit Sabarwal
In Samut Sakhon, a province south of Bangkok where the current outbreak began at a seafood market late last year, local charities say many migrant workers - especially those in the seafood and service sectors - are unable to work or access government aid.

Published on Jan 08, 2021 03:29 PM IST
Bangkok, Thailand |
By
Reuters | Posted by Nilavro Ghosh
The purchases highlight tightening supplies in Asia, which could lift rice prices in 2021 and even force traditional buyers of rice from Thailand and Vietnam to switch to India - the world's biggest exporter of the grain.

Updated on Jan 04, 2021 10:34 PM IST
Mumbai/Hanoi |
By
Reuters | Posted by Kunal Gaurav
The country will receive the vaccine in three batches, with the first 200,000 doses arriving in February, 800,000 in March, and another 1 million in April, according to its health ministry.

Updated on Jan 04, 2021 10:34 AM IST
By
Bloomberg | Posted by Karan Manral
Thailand will host two Super 1000 events between January 12-17 and January 19-24. Lakshya qwill not be able to participate even in the second event because of the quarantine protocols.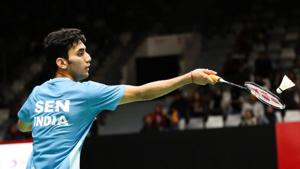 Updated on Jan 03, 2021 05:59 PM IST
New Delhi |
By
Press Trust of India