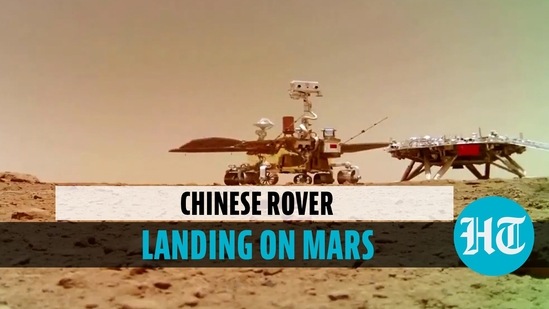 Published on Jun 28, 2021 06:03 PM IST
China is also planning to set up a base in the south pole of the Moon and is deploying robotic expeditions to asteroids and Jupiter around 2030.
Published on Jun 24, 2021 10:24 AM IST

Published on Jun 17, 2021 01:57 PM IST
China has earlier operated two experimental space stations. It also landed a probe on Mars last month that carried the Zhurong rover.

Published on Jun 17, 2021 08:20 AM IST
China's space mission Shenzhou-12 is the third of 11 missions needed to build Tiangong, the country's new space station. The astronauts are being sent for a three-month stay aboard the core module, to see how the men handle their relatively long time in orbit.

Published on Jun 17, 2021 06:13 AM IST
China's Zhurong rover captured what is technically a selfie, more of a "group photo" to be precise, where it put a wireless camera on the Martian surface before scooting back to spread its wings and pose before it. The rover also made sure to include its landing platform in the frame.

Published on Jun 12, 2021 01:56 PM IST
The probe also sent back a video taken by a camera on the orbiter, showing how the Tianwen-1 lander and the Zhurong rover separated from the orbiter while landing on the surface of Mars.

Published on Jun 11, 2021 10:50 PM IST
By
hindustantimes.com
| Written by Ayshee Bhaduri | Edited by Avik Roy
, Hindustan Times, New Delhi
China's Chang'e-4 lunar exploration mission was the first one to land on the far side of the moon – the side that's not visible from earth – on January 3.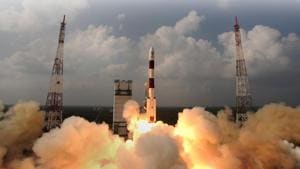 Updated on Mar 11, 2019 01:47 PM IST
Hindustan Times, Beijing | By Sutirtho Patranobis