[
htcity shots of life news
]
PAGE 4
Latest from htcity shots of life
Driving non-stop for 24 hours, Hemant Bhayana helped a stranger who wanted to perform the last rites of his mother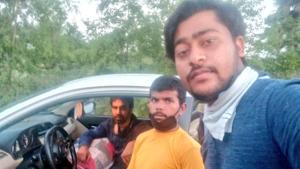 Updated on Apr 22, 2020 09:15 PM IST
Unless we value the sacrifices and services of waste pickers and sanitation workers, we can't win this fight, says the actor

Updated on May 04, 2020 09:10 PM IST
Models are now styling, doing art direction and even shooting themselves from home amid the Covid-19 lockdown.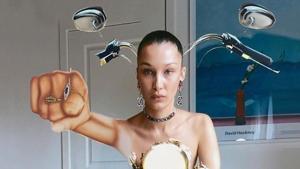 Updated on May 04, 2020 10:05 PM IST
In times like these, many are supporting and taking care of stray animals. Sonam Kapoor praises cousin for standing by the voiceless. Actor Adah Sharma and Sonnali Seygall are also do their bit. Read on:

Updated on May 04, 2020 09:12 PM IST
As we live self-quarantined in the wake of Covid-19, actor Dia Mirz urges everyone to compost kitchen waste and help bring down the burden of sanitation workers

Updated on May 04, 2020 09:42 PM IST
Amge also talked about how simple measures such as washing hands, sanitising one's house and wearing masks and gloves can show COVID-19 the door.

Updated on May 04, 2020 09:48 PM IST
Actor-model Lara Dutta emphasises the relevance of living life in the present. She plans to celebrate her birthday, today, in the same spirit, after losing a close friend to Covid-19, recently.

Updated on May 04, 2020 10:28 PM IST
The doctor who received the timely help says the cops even arranged for a mechanic, which enabled her to reach the hospital.

Updated on May 04, 2020 10:32 PM IST
A picture of peacocks practising social distancing, sitting majestically in a government school in Rajasthan at equal distance from each other is making rounds on the internet.

Updated on May 04, 2020 10:06 PM IST
Delhi Police's PCR vans come to the rescue of pregnant women amid restriction on the movement of private vehicles during lockdown.

Updated on May 04, 2020 10:30 PM IST
The actor has started crowdfunding to help the group and the target is about ₹8 lakhs as he feels they need enough money to sustain for the current period

Updated on May 05, 2020 07:16 PM IST
Doing household chores might help one burn 120-150 calories a day say experts. Here's how dancer Shakti Mohan is doing her workout.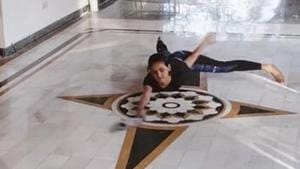 Updated on May 04, 2020 09:44 PM IST