[
rajasthan assembly elections 2018
]
Latest from rajasthan assembly elections 2018
The 41-year-old Stephanian, as those from Delhi's elite St Stephen's College are sometimes called, and Wharton MBA graduate had made a vow in 2014 when the party lost in the Lok Sabha elections to not wear a turban he so loved till the Congress returns to power.

Updated on Dec 11, 2018 11:11 PM IST
Jaipur/New Delhi |
By
Press Trust of India
In the office of returning officer Jagat Rajeshwar, BJP MLA Ghanshyam Tiwari began chanting a mantra before the idol of Lord Ganesh on his son Akhilesh's mobile phone around 1.35am and submitted his papers soon after.

Updated on Nov 13, 2018 03:26 PM IST
Hindustan Times, Jaipur |
By
Jaykishan Sharma
The 32 demands submitted by civil society organisations in poll-bound Rajasthan relate to ration, labour, unorganised labourers, Dalits, saharias, semi-nomadic tribes, education, land, agriculture, mining, child rights, transgender community, employment guarantee, women's right, disabled, youth, and so on.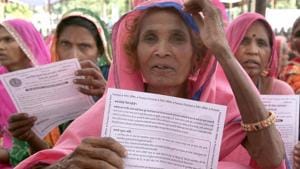 Updated on Nov 02, 2018 09:27 AM IST
Reacting to Beniwal's third front, Rajasthan BJP spokesperson Mukesh Pareek said, "Earlier too many people in the state tried to form a third front based on castes and small parties, but they have not succeeded. It is for sure that third front will not succeed. There will be only two parties in Rajasthan and no other party can survive here."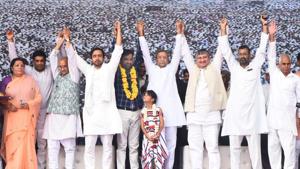 Updated on Nov 02, 2018 09:14 AM IST
Giving reasons for fewer women being elected MLAs in Rajasthan's Hadoti region, former Ladpura MLA Poonam Goyal said that political parties only do lip service of giving tickets to women but actually do not give tickets to them.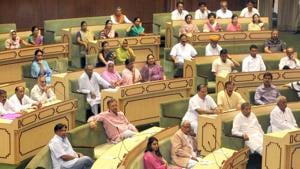 Updated on Nov 02, 2018 09:16 AM IST
Hindustan Times, Kota |
By
Aabshar H Quazi