Latest from uttar pradesh
The woman belongs to the Lohar community, a backward caste, and her son had eloped with a Dalit woman a fortnight ago; the police raid was aimed at finding the couple after a complaint was registered by the woman's father.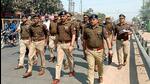 Dimple Yadav, SP's former Kannauj MP and party president Akhilesh Yadav's wife (whose name was also among the SP probables) is now likely to be the SP candidate in the forthcoming Lok Sabha bypolls on the Azamgarh seat vacated by Akhilesh Yadav.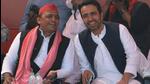 In Uttar Pradesh, the Bharatiya Janata Party (BJP) is keen on contesting eight of 11 seats going to polls in the state, even though it is short of the number of MLAs to win all eight, party leaders in Lucknow said.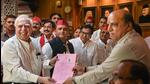 The budget for 2022-23, the first annual budget under Adityanath's second term as the chief minister, fulfils 97 out of 130 promises in the BJP's Lok Kalyan Sankalp Patra.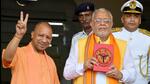 Initiating its arguments against the maintainability of the suit filed by five Hindu women, Anjuman Intezamia Masjid Committee, which manages the mosque, emphasised on how the petition cannot pass the muster of the Civil Procedure Code (CPC) since it is barred by the Places of Worship Act,1991.