Bali named the best global travel destination for 2017
London and Paris have bagged the second and the third spots respectively on TripAdvisor's list of 10 best travel destinations around the world for this year.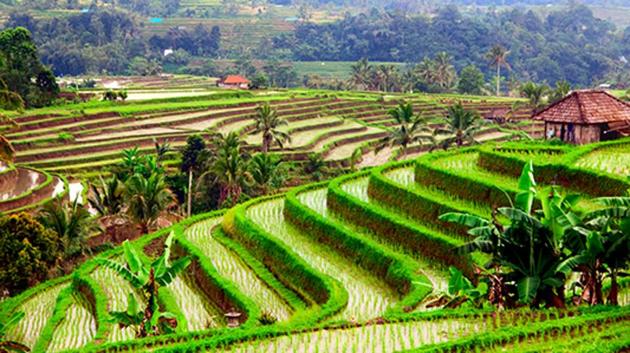 Updated on Mar 22, 2017 08:49 AM IST
The Buddhist island has claimed the top spot for the first time in TripAdvisor's Travellers' Choice Awards, published Tuesday, March 21, crowning the year's best travel destinations.
Despite being a popular travel hotspot for many years, Bali makes its first appearance in the TripAdvisor top ten in 2017. The Indonesian island shot straight to the top, knocking London into second position. Paris climbed one place into third position, despite the challenging context for tourism in the French capital.
+
Travellers' Choice Award winners are determined using an algorithm that takes into account the quality and quantity of traveller reviews and ratings published on the TripAdvisor website for hotels, restaurants and attractions in destinations worldwide, gathered over a 12-month period.
The Awards also highlight current travel trends. On that front, Europe is riding high in the global top 10, with Rome up three places to fourth position. Crete and Barcelona also make the top 10 for the first time this year. Elsewhere, New York continues to be popular with global travellers, climbing four places into fifth position.
In Europe, London is still the leader, ahead of Paris then Rome. Promising authenticity and charm, the Greek island of Crete takes fourth in this year's European ranking. Meanwhile in the US, New York City holds top spot for the seventh year in a row.
Top 10 Travellers' Choice Destinations - World
+
1. Bali, Indonesia
2. London, UK
3. Paris, France
4. Rome, Italy
5. New York, USA
6. Crete, Greece
7. Barcelona, Spain
8. Siem Reap, Cambodia
9. Prague, Czech Republic
10. Phuket, Thailand
Top 10 Travelers' Choice Destinations - Europe
+
1. London, UK
2. Paris, France
3. Rome, Italy
4. Crete, Greece
5. Barcelona, Spain
6. Prague, Czech Republic
7. Istanbul, Turkey
8. Saint Petersburg, Russia
9. Lisbon, Portugal
10. Amsterdam, Netherlands
Top 10 Travelers' Choice Destinations - US
1. New York City, NY
2. Maui, Hawaii
3. Island of Hawaii, Hawaii
4. Oahu, Hawaii
5. Las Vegas, Nevada
6. Orlando, Florida
7. Chicago, Illinois
8. San Diego, California
9. San Francisco, California
10. Key West, Florida
Follow @htlifeandstyle for more
Close Story