Before Kaun Banega Crorepati 10, here are 9 questions that won crores. Can you answer them?
As Amitabh Bachchan's Kaun Banega Crorepati 10 returns on Monday, we bring you nine questions asked for Rs 1, 5 and 7 crore through the years.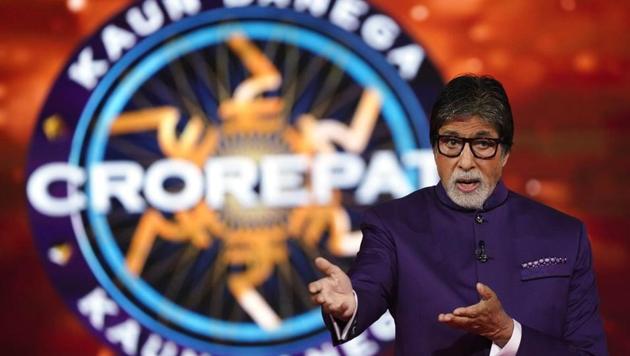 Updated on Sep 03, 2018 02:44 PM IST
Amitabh Bachchan's Kaun Banega Crorepati, the country's most popular game show, is coming back with its 10th season on Monday. The host will bring back a tonne of money, some interesting contestants and a whole lot of difficult questions back on our television screens.
As the show added another season to its long list, we look back at all the times contestants won big or lost even bigger on Kaun Banega Crorepati. It is a well known fact that as a contestant answers more and more questions correctly and collects more cheques signed by Amitabh, the questions also get more difficult. While the initial few questions ask you to guess a song's words or complete an old idiom, the later few ask you about the most peculiar things most of us have no clue about.
A few bright minds are able to answer them correctly while some overconfident ones take the leap and end up losing a big amount. We bring you the question that made Harshvadhan Navathe a crorepati, the question that was posed to the first man to win Rs 5 crore, Sushil Kumar, and the question asked of the first and only winners of Rs 7 crore, brothers Achin and Sarthak Narula. Can you answer any of these correctly?
1. Which of these artists was principally entrusted with the task of 'illuminating' the original document of the Constitution of India?
Ram Kinker Baij
Benode Behari Mukherjee
Abanindranath Tagore
Nandlal Bose
2. Whom does the Indian Constitution permit to take part in the Proceedings of Parliament?
Solicitor General
Attorney General
Cabinet Secretary
Chief Justice
3. Which of the following forts was not built by the European colonial powers in India?
Fort Dansborg
Fort Naarden
Fort Chambray
Fort Santa Katherina
4. Which colonial power ended its involvement in India by selling the rights of the Nicobar Islands to the British on October 18, 1868?
Belgium
Italy
Denmark
France
5. Who is the first woman to successfully climb K2, the world's second highest mountain peak?
Junko Tabei
Wanda Rutkiewicz
Tamae Watanabe
Chantal Maudui
6. Who, in 1978, became the first person to be born in the continent of Antarctica?
Emilio Palma
James Weddell
Nathaniel Palmer
Chales Wilkes
7. Who commanded the 'Hector', the first British trading ship to land at Surat?
Paul Canning
William Hawkins
Thomas Roe
James Lancaster
8. What was the name given to the supercluster of galaxies, discovered by a team of Indian astronomers in 2017?
Laxmi
Parvati
Saraswati
Durga
9. Which of the following is not a pair of parent and child, who have both won Nobel Prizes?
Marie Curie, Irene Joliot Curie
JJ Thomson, George Paget Thomson
Niels Bohr, Aage Bohr
Herman Emil Fischer, Hans Fischer
Answers:
1.Nandlal Bose
2. Attorney General
3.Fort Chambray
4. Denmark
5.Wanda Rutkiewicz
6. Emilio Palma
7. William Hawkins
8. Saraswati
9. Herman Emil Fischer, Hans Fischer
On Tuesday Amitabh made "KBC official with the media" after which he penned a heartfelt note on his blog. "It's been 18 years of KBC," wrote the veteran star while adding, "... and this be the 10th season .. barring a few interludes and it being hosted by Shah Rukh (Khan) and several stars for different regions of the nation, when it runs in their State, this programme has been the anchor that has provided life changing moments for the common man and woman ... and that really is the attraction ever ..."
Kaun Banega Crorepati 10 returns on September 3, Monday.
Follow @htshowbiz for more
Close Story
Personalise your news feed. Follow trending topics