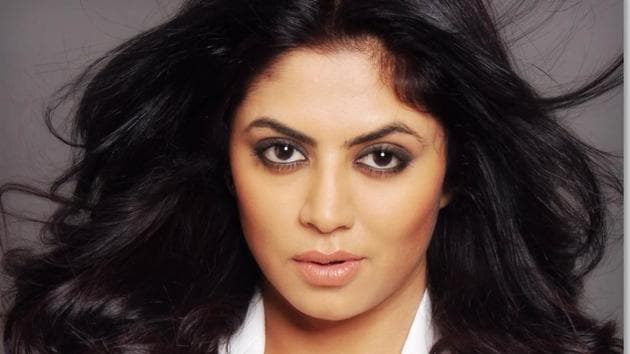 Shilpa Shinde set a bad example by staying quiet for a year: TV actor Kavita Kaushik
FIR actor Kavita Kaushik slams Bhabi Ji Ghar Par Hai actor Shilpa Shinde for keeping silent for a year and not speaking up about the alleged sexual harassment by producer Sanjay Kohli earlier.
UPDATED ON JUN 27, 2017 06:13 PM IST
"Just like how justice delayed is justice denied, a voice not raised at the right time against injustice is justice denied in a shameful manner," says Kavita Kaushik. The actor, who has worked with producers Binaifer Kohli and her husband Sanjay Kohli for nine years in their sitcom F.I.R., is referring to actor Shilpa Shinde, who has filed a police complaint against Sanjay for sexually harassing her. The complaint was filed a year after Shilpa quit Bhabi Ji Ghar Par Hai!, which is produced by the Kohlis.
Speaking about Shilpa, Kavita says, "Being a public figure comes with a certain responsibility. If you are not raising an alarm when your dignity is being violated and are talking about [the molestation] after a year, you are setting a bad example for all women. In the past year, you have not been silent. You've been fighting and raising several other issues. If you choose a serious crime like sexual harassment to be your last resort, then that evidently makes its seriousness invalid. You are a vocal and strong woman who is known for her fiery temper and assertive nature in the industry, and there's nothing wrong with that. So what made you go numb for more than a year to scream out that a man is torturing you? Believe me, women would have stood by you then."
Kavita feels that Shilpa is "setting a poor example for hundreds of girls out there" who are less privileged than her and do not have power or money. She says, "You have been quiet for a year, and that's very uninspiring. The woman card is a precious one if used for the truth. It brings immense power and success. If it is used for a lie, it may give you momentary success, but it brings very dark karma."
While Kavita admits that Binaifer is "a tough woman to handle and is extremely annoying to haggle dates with", the actor says the producer is not someone who would harm people." Kavita adds, "Sanjay is a boisterous man, but is he a man who will force himself on a woman? As a family man, is he dumb enough to do something as suicidal as making a pass at a strong woman? I'm not on anyone's side, I'm just laying [down] the facts for everyone to decipher."
Kavita says she has had to fight with Binaifer every other month over everything from dirty loos in her vanity van and costume fitting to shooting dates and even the food. However, the actor says they have never fought in public. She says, "Wherever things haven't worked out for me, I've quit the project with a dignified goodbye."
She adds, "I say this as someone who has worked with this team for nine years. And no, I'm not interested in any projects with them currently and neither are they my friends. I speak now because suddenly other people are also throwing a volley of allegations at an already cornered couple. Why did they wait so long? I feel that issues get solved when addressed at the right time, whereas revenge awaits the right moment."
We tried contacting Shilpa, but she was unavailable for comment.

Close