TV actor Rupali Ganguly attacked, left bleeding: I was abused in front of my son
Aug 06, 2018 11:58 AM IST
Television actor Rupali Ganguly says two men attacked her at a traffic light in Mumbai and broke her car's window.
Sarabhai vs Sarabhai's Rupali Ganguly says she was attacked by two men at a traffic signal in Mumbai on Saturday. The television actor was at Bharat Nagar Signal, near Banana Leaf in Versova when the men broke her car's window and hurled abuses at her.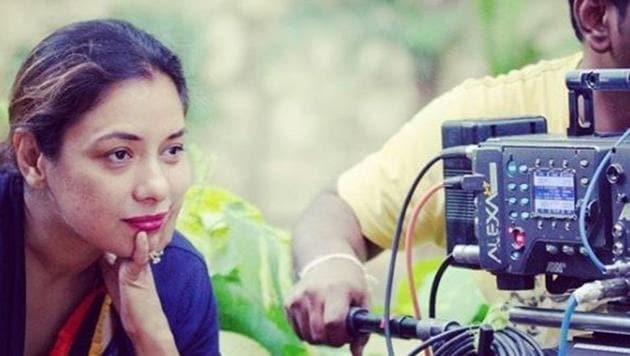 In an interview to SpotBoye, Rupali said she was with her son and house help in her car when the incident happened at around 8 am. They were on their way to drop her son to school. "My son tried to take my mobile by lunging forward and just while taking care of him, my foot from the brake went back a little and the car moved forward, but mind you not more than an inch. Consequently, my car happened to touch a bike," she said.
Rupali says the men got angry and one approached her car to hurl abuses at her. "It was nauseating. My child was hearing them. I told him 'Kuch nahin hua hai, why are you overreacting?'I even apologized, but he was in no mood to listen," she added. The man then hit her window hard enough to break the glass. The shattered pieces hit her hand and she began bleeding. "I told him 'Itna gussa kis baat ka hai?' In turn, he started going off towards the backside of my car. It was clear he wanted to smash the rear windscreen. Frankly, I don't know what he wanted to do," she added.
Before he could break another window, Rupali rode away from the scene. She said that once they reached the school, her son was crying profusely and refused to go to inside. The school authorities also told her to take him home. She even said that no one at the traffic light or even at school tried to help her and only asked her 'what happened'.
"Would you believe nobody reacted even when I got down from the car near the school. Bas kuch log were very curious to know 'Kya hua?'. Nobody even offered to take me to a doctor for medical assistance. That's the spirit of our Mumbai," she said.
Rupali said she immediately went to a nearby police station and report the incident. The police apprehended the men with the help of CCTV footage and she was asked to identify the men at the police stations. She said that the men asked her for forgiveness and were accompanied by their mothers at the police station. The women tried to appease Rupali by saying 'Aap bhi maa hain (You are also a mother). Leave our kid'.
"I told them if my son had misbehaved and attacked in this manner, I myself would have brought him to the police station," she said. She then walked out of the station after filing her complaint.
Rupali played Ratna Pathak Shah's middle class daughter-in-law Monisha in Sarabhai vs Sarabhai. She was also recently seen in the show's reboot.
Follow @htshowbiz for more