Watch the exclusive new Star Trek: Discovery Klingon trailer before the season premiere
Sep 25, 2017 02:10 PM IST
A new Klingon trailer for Star Trek: Discovery, the much awaited return to TV for the 50-year-old science-fiction franchise was released ahead of the season premiere by Netflix.
Star Trek: Discovery launched across the world on Monday, and in celebration a new Klingon trailer for the series was released by Netflix. The streaming service will be the series' home in over 180 countries, except US and Canada. All 15 episodes of Star Trek: Discovery will be available to watch on Netflix with Klingon subtitles, it was also revealed.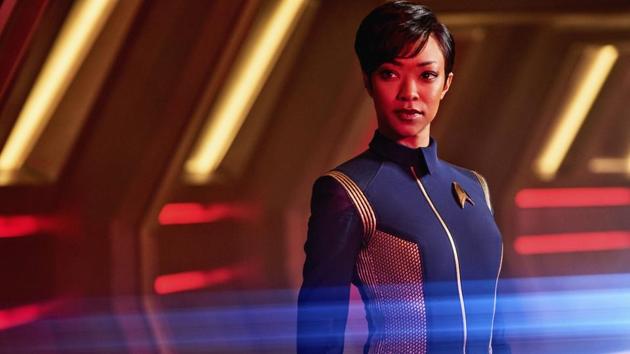 Star Trek: Discovery will follow the voyages of Starfleet on their missions to discover new worlds and new life forms, and one Starfleet officer who must learn that to truly understand all things alien, you must first understand yourself.
Star Trek, one of the most iconic and influential global television franchises, returns to television 50 years after it first premiered. The series will feature a new ship, new characters and new missions, while embracing the same ideology and hope for the future that inspired a generation of dreamers.
The new series will not be a part of the ongoing movie series, and is set 10 years after the events of Star Trek; The Original Series.
Starring Sonequa Martin-Green, Doug Jones, Shazad Latif, Jason Isaacs and Michelle Yeoh, the series will premiere on Netflix every Monday.
Stay tuned for our review of the first two episodes.
Follow @htshowbiz for more