Canada's new immigration measures to benefit Indian students
Canada has announced new immigration measures that are likely to prove beneficial to international students in the country, a fair percentage of whom are from India.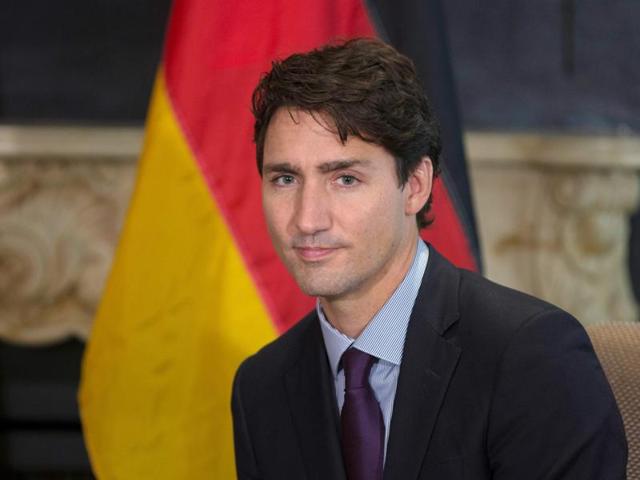 Updated on Nov 16, 2016 01:45 AM IST
Canada has announced new immigration measures that are likely to prove beneficial to international students in the country, a fair percentage of whom are from India.
The Immigration, Refugees and Citizenship Canada department has outlined changes to the Express Entry programme, which enhance the process of granting permanent residency to highly skilled immigrants and students who graduate from Canadian institutions.
The changes will be implemented from November 18.
Read | Canada's 2017 immigration plan to benefit Indians
According to estimates, students from India comprise about 14% of the total international students in Canada, ranking behind only China among the top source countries.
The number of international students in Canada rose 88% between 2004-2005 and 2013-2014, according to the latest available data. The increase has been from 66,000 students nearly a decade ago to 124,000, and international students now represent nearly 11% of the total on Canadian campuses.
The changes, the department noted in a statement, are "part of a number of improvements the government is making on a continual basis to bring changes for a more fair and responsive immigration system that will address emerging needs and ensure long-term economic growth for the middle class".
The Comprehensive Ranking System (CRS) "will award 15 points for a one- or two-year diploma or certificate and 30 points for a degree, diploma or certificate of three years or longer including a master's, professional or doctoral degree".
The department further said: "With these changes, more former international students will be able to transition to permanent residence using the Express Entry system. Former international students are a key source of candidates in Express Entry because of their age, education, skills and experience.
"In addition to the time already spent in Canada, integrating into Canadian society permanently will be easier because they will have established social networks and familiarised themselves with life in Canada."
Read | Why should Indian students be looking at Canada now?
Immigration, refugees and citizenship minister John MacCallum said: "We have committed to doing more to attract highly skilled immigrants to come to Canada and become permanent residents, because this is important to build our economy and strengthen our society.
"I am confident that the changes to Express Entry will be one of the many positive outcomes of the changes we will be bringing to our immigration system."
MacCallum was in India recently on an official visit.
According to the 2016 Annual Report to Parliament on Immigration, the department pointed out it had "issued 125,783 new study permits for international students, a 5.4% increase from 2014". In addition, 5,829 international study permit holders transitioned to permanent residence through the economic streams.
The Canadian government has also forecast its overall intake of newcomers in 2017 will remain at the levels seen this year, but prospective migrants from countries such as India have reason for cheer as targets for categories under which they are admitted have been raised.
Read | India is 2nd largest source country for migrants in Canada
The government expects to welcome 300,000 new immigrants next year, the same figure as 2016. However, a drop in the intake of refugees means the quotas for the economic and family reunification classes will be enhanced.
In 2016, the target for the economic class – the category most used by Indian immigrants – was at 160,600. This was recently upped to 172,500. The family reunification class was increased by 4,000 to 84,000.
Close Story
Personalise your news feed. Follow trending topics