World News
Swipe up for the next story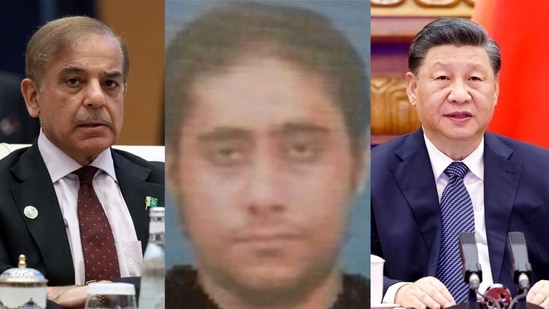 China today brazened it out in support of its client state Pakistan by blocking a joint proposal moved by US and India to designate Muridke based Lashkar-e-Toiba (LeT)'s chief architect of 2008 Mumbai attacks Sajid Mir as specially designated global terrorist by the 1267 Al Qaida Sanctions committee of the UN Security Council. The 26/11 operation was a joint venture between Pakistani ISI and LeT and was controlled from Karachi.
A royal expert said that Prince Harry's wife Meghan Markle is working on Meghan Markle's brand name apart from her husband. Royal commentator Kinsey Schofield said that the Duchess of Sussex could discreetly be planning new projects separate from Prince Harry. Read more: Kate Middleton says it is 'tough' to raise children today.
China issued dangerous heavy fog warnings for many regions and shipping was suspended in the Qiongzhou Strait, an important economic transport hub near Hainan, according to state and local media on Tuesday. The Central Meteorological Observatory announced a yellow warning on Tuesday morning for several provinces including parts of Shandong, Anhui, Jiangsu, Zhejiang, Hubei, Hunan, Jiangxi, Fujian, Guizhou and Guangdong, and the Guangxi region.
Turkey has declared seven days of national mourning after earthquakes jolted southern provinces of the country. At least 1,541 people were killed and 9733 others were injured when two earthquakes hit southern provinces of Turkey on Monday, Anadolu Agency reported citing Turkish Vice President Fuat Oktay. According to AFAD, there is no tsunami threat to the Eastern Mediterranean coasts in Turkey.