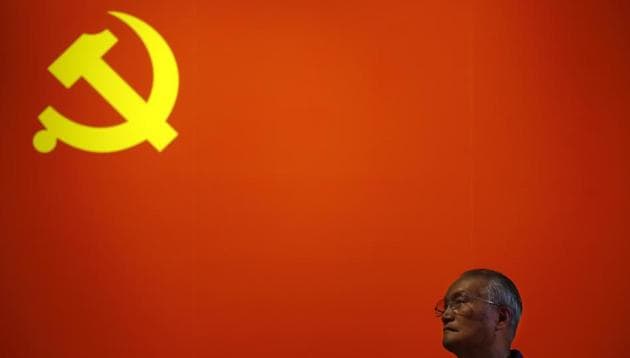 Communist Party's 'Taiwan' delegate upbeat about her China dream
Lu Li-an, one of the Taiwan delegates at the ongoing party congress, is the only party representative at the meet who was born on the island.
Hindustan Times, Beijing | By Sutirtho Patranobis
UPDATED ON OCT 23, 2017 05:05 PM IST
The Communist Party of China (CPC) claims Taiwan as a Chinese province and Lu Li-an, one of the delegates at the ongoing party congress, has a unique position – she is the only party representative at the meet who was born on the island.
The CPC's desperate search for a delegate to "represent" Taiwan at the congress ended two years ago when they met new party member Lu, a deputy dean at Shanghai's Fudan University.
Born in Kaohsiung city in Taiwan, the 49-year-old professor who displays a fierce loyalty to the party and cause fit snugly into the CPC's narrative of Taiwan as a province of China – to be reunified in the future. All other "Taiwanese" delegates at the CPC congresses were born on the mainland.
Speaking at a press interaction on the sidelines of the ongoing congress, Lu was careful not to talk about the controversy her selection as a CPC delegate triggered in Taiwan — the island's mainland affairs council had launched an investigation to see whether Lu had violated laws in her country of origin; they found that Lu had already acquired a Chinese passport.
"I am a Chinese from Taiwan and I am a daughter of China from Taiwan. So my feelings are — pride, glory, freedom and release," she said.
"You can compare the Chinese dream to the American dream. The Chinese dream not only emphasises the individual development, but also stresses that it should spread to the group besides them — the elderly, children, weak, sick, labour and so on. And also concerns about nature. So I think the Chinese dream is a very rich ideal, which is a Communist ideology," she added.
The CPC would have loved every word that Lu said.
Speaking about cross-straits interaction and the party, Lu said: "Our position is firm, which is the goal of peaceful reunification and one country and two systems. The current situation of cross-strait interaction, I think, is 'one cannot make bricks without straw'. The straw is the recognition of one China," she said.
For both the CPC and Lu, it is a classic win-win situation.
Close