World News
Swipe up for the next story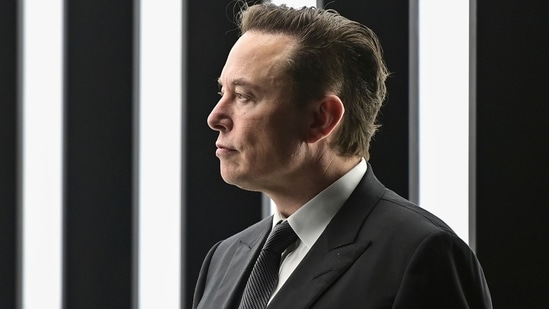 Elon Musk is happy. At least, on his Twitter feed, followed by over 116 million users, he has been constantly communicating that the social media network is doing well. His posts may not be in sync with what critics say and many media reports suggest. But the world's richest person is undettered by criticism. This comes amid reports of a new ultimatum by the billionaire for the Twitter employees.
British Prime Minister Rishi Sunak reshuffled his cabinet on Tuesday, breaking up two departments to better suit his pledge to spur the economy and turn around his party's fortunes before an election expected next year. Read here: UK PM Rishi Sunak plans to reshuffle his cabinet. Greg Hands, a former trade minister and one-time party enforcer for the Conservatives, was appointed party chair. 'SHUFFLING DECKCHAIRS' The timing surprised some in Sunak's party.
A royal expert said that Prince Harry's wife Meghan Markle is working on Meghan Markle's brand name apart from her husband. Royal commentator Kinsey Schofield said that the Duchess of Sussex could discreetly be planning new projects separate from Prince Harry. Read more: Kate Middleton says it is 'tough' to raise children today.
China issued dangerous heavy fog warnings for many regions and shipping was suspended in the Qiongzhou Strait, an important economic transport hub near Hainan, according to state and local media on Tuesday. The Central Meteorological Observatory announced a yellow warning on Tuesday morning for several provinces including parts of Shandong, Anhui, Jiangsu, Zhejiang, Hubei, Hunan, Jiangxi, Fujian, Guizhou and Guangdong, and the Guangxi region.
Turkey has declared seven days of national mourning after earthquakes jolted southern provinces of the country. At least 1,541 people were killed and 9733 others were injured when two earthquakes hit southern provinces of Turkey on Monday, Anadolu Agency reported citing Turkish Vice President Fuat Oktay. According to AFAD, there is no tsunami threat to the Eastern Mediterranean coasts in Turkey.