Chinese nationals murdered in Balochistan not 'preachers', says South Korea, rejects Pakistan's allegations | HT Exclusive
Hindustan Times, Beijing |
Sutirtho Patranobis
Jun 14, 2017 08:19 PM IST
The murders of Lee Zingyang, 24, and Meng Lisi, 26, have raised questions about the security of Chinese workers in Pakistan, central to Beijing's ambitious Belt and Road Initiative.
South Korea on Wednesday rejected Pakistan's contention that two Chinese nationals abducted and killed by Islamic State in Balochistan were preaching Christianity under the guise of studying Urdu at a school run by a South Korean.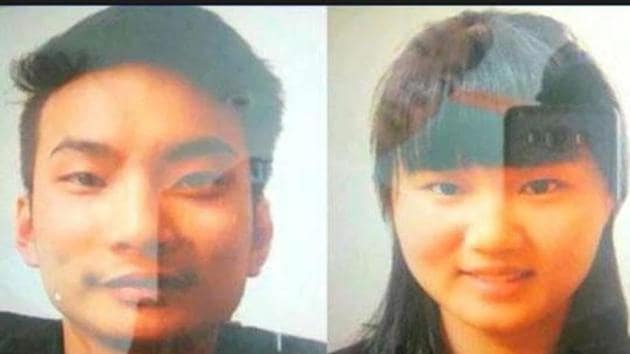 A South Korean official in Seoul told Hindustan Times there was no evidence to show the two were involved in Proselytisation under the guidance of a South Korean.
China has said it will cooperate with Pakistan to verify whether its citizens were involved in illegal preaching activities.
The murders of Lee Zingyang, 24, and Meng Lisi, 26, have raised questions about the security of Chinese workers in Pakistan, central to Beijing's ambitious Belt and Road Initiative. The centerpiece of the new Silk Route plan, the China-Pakistan Economic Corridor, passes through insurgency-hit Balochistan.
After the Islamic State claimed responsibility for the killings, Pakistan's interior ministry said in a statement that the two Chinese nationals, who had been issued business visas, were "actually engaged in preaching" after they went to Quetta "under the garb of learning (the) Urdu language from a Korean national".
The Chinese state media stopped just short of blaming the two for their own deaths. The kidnapped duo was part of a group of 13 Chinese nationals brought to Quetta in November by a South Korean who runs a school and language education "was merely a front for conducting religious activities", the Shanghaiist website quoted the Global Times as saying.
But an official from South Korea's foreign ministry rejected these allegations.
"With regard to the two Chinese confirmed to have been killed...by the Islamic State (IS), nothing has so far been found to verify the suspicion that they were involved with a Korean missionary group," the official said.
The official confirmed that 12 Chinese nationals had been taking Urdu lessons at a school run by a South Korean in Quetta.
"Nevertheless, it is a fact that the two Chinese, along with ten other Chinese, took classes at a local Urdu language school run by a national of the Republic of Korea by the name of Seo," the official said. (South Korea is formally known as the Republic of Korea.)
The comments from Seoul deepen the mystery behind the abduction and deaths of the two Chinese.
Though Pakistan's interior minister Chaudhry Nisar Ali Khan confirmed the death of the Chinese duo, Beijing has stopped short of an official confirmation and the foreign ministry has said it is waiting for more information from Islamabad.
Experts said the move to blame South Korean missionaries for allegedly "misleading and misguiding" Chinese youngsters into preaching Christianity in foreign countries was meant to mislead the Chinese people.
"Most Chinese Christians have become Christian through Chinese evangelists. It has been very difficult for foreign citizens to proselytise in China. China does not have a visa category for religious clergy or missionaries. Some foreign students, professionals and business people may do evangelistic work within China, but evangelistic activities are restricted," Yang Fenggang, director of the Centre on Religion and Chinese Society at Purdue University, told HT on email.
Carsten T Vala from the department of political science, Loyola University, Maryland, agreed. "Chinese nationals are themselves quite active in foreign missionary work and in my more than ten years of interviews of Chinese Christians, I found a number of Chinese Christians who were eager to go abroad as missionaries. At least one Chinese church leader I interviewed reported that his congregation had sent missionaries to Pakistan, Afghanistan, and other Arabic-speaking countries," Vala, an expert in religion in China, said.
Yang pointed out that even if it was found that the two Chinese were preaching Christianity, it's the IS terrorists who should be blamed for their deaths.
"Even if it is found true that these two Chinese went to Pakistan for the purpose of Christian evangelism, blaming South Koreans is irresponsible. These were adult young people who made their own decisions to go there… Finally, if it was true that these Chinese were killed by the Islamic State's terrorists, it is the terrorists that should be blamed, not anyone else," Yang said.