India's 'Asian model' will prevail over China, says global security expert
Published on Nov 14, 2018 08:22 AM IST
Halifax International Security Forum president Peter Van Praagh said development is a bit slower in democracy because one has to build consensus, but ultimately he believes India is going to end up being the model in Asia, not China.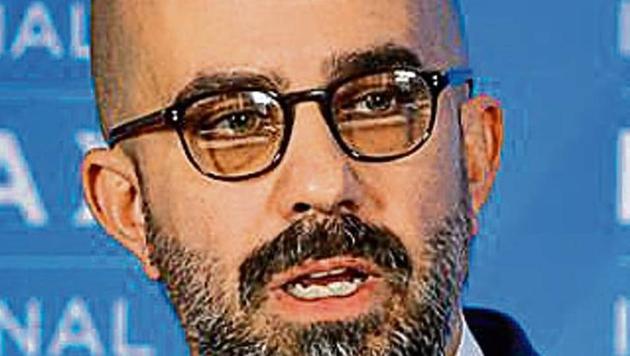 The head of North America's leading event on geo-strategic matters believes the Asian model exemplified by democracies such as India will ultimately prevail over the system represented by China.
In an interview before the Halifax International Security Forum, formally hosted by Canada's national defence minister, currently Indo-Canadian Harjit Sajjan, its president Peter Van Praagh said there were complaints in places such as India over the lack of "efficiency" when compared to what has been achieved by China.
But he described this as a "superficial benefit". Van Praagh said: "It goes a little more slowly in a democracy because you have to build consensus, but fundamentally, I think, India is going to end up being the model in Asia, not China."
Given China's current role in global affairs, it's hardly surprising the Forum in Halifax city in Nova Scotia province has several sessions dedicated to Beijing and its ambitions. But it does not separately look at South Asia in the context of the equation between subcontinental rivals India and Pakistan.
Van Praagh explained, "I don't think there's an India-Pakistan paradigm. It's a false paradigm. It's very clear now that Pakistan is a puppet state of the Communist Party of China."
He added that "there's no equivalence between India and Pakistan", and "really, the conversation is not between India and Pakistan, the conversation is India-China relations".
"Democracies like India, Japan, Korea can offer a better model than what China is offering up," he said.
Some of the sessions reflect this focus as they include agenda items such as Asia Values: A Free and Open Indo-Pacific, Beijing's Cravings, Kremlin's Gremlins: Freedom's Foes, Indo-Pacific Security: Battle of the Billions, and The Quad Squad: Asia's Democracy Defenders.
Former minister of state for external affairs MJ Akbar was originally scheduled to represent India at the Forum, but his visit was cancelled after he faced multiple allegations of sexual harassment and resigned from his post.
His replacement will be minister of state VK Singh, and Indian envoy Vikas Swarup will also attend.
Admiral Philip S Davidson, commander of the US Indo-Pacific Command, will be at the Forum for the first time.
The three-day global event, celebrating its 10th anniversary this year, begins on Friday. It will feature nearly 300 participants spanning government, military, think tanks, business and the media from 70 countries.
Personalise your news feed. Follow trending topics