India will burn itself if it uses Dalai Lama card during standoff: Chinese media
Hindustan Times, Beijing |
Sutirtho Patranobis
Jul 10, 2017 05:03 PM IST
China's state-run media has warned that New Delhi would "burn" itself if it uses the "Tibet card" to pressure Beijing amid the military standoff in the Sikkim sector.
India will "burn" itself if it uses the "Tibet card" to exert pressure on China amid the military standoff in the Sikkim sector, Chinese state media said on Monday while referring to the hoisting of the Tibetan flag on the shore of a lake in Ladakh.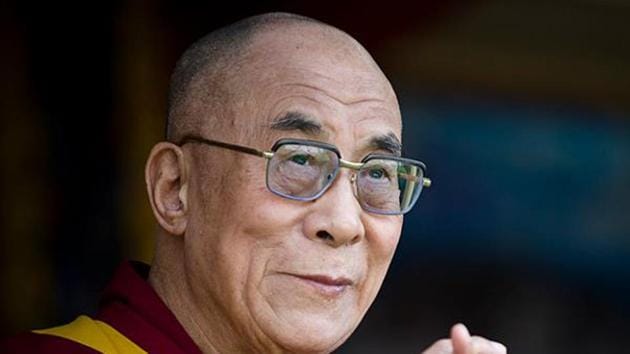 Quoting the Indian media, the Chinese media said the "Tibetan national flag, a pro-independence symbol adopted by the Tibetan government-in-exile", was unfurled on the shore of Bangong lake, known as Pangong lake in India, near the Sino-India border.
The lake in Ladakh is considered strategic as the Line of Actual Control (LAC), the line that defines the boundary, cuts through it.
"It's the first time the Tibetan exile administration in northern India has flown the flag at this location," the nationalistic Global Times tabloid said in an article. "If New Delhi is pulling the strings of the Tibetan exiles' political act of flag-hoisting, it will only have burned itself. Both border issues and the Tibet question concern China's core interests and China won't yield to provocations."
The article added, "When the Indian government attaches great importance to its relationship with China, it keeps a tight grip on anti-China political activities on its soil. However, when it is dissatisfied or has conflicts with Beijing, the Tibet card is played up. But India may overestimate the influence of Tibetan exiles."
The article also warned: "Given the ongoing border spat, the Indian government should act prudently to avoid escalating tensions. It has the responsibility to control Tibetan exiles and their anti-China activities on Indian soil."
The tabloid said New Delhi should "think more" about how to de-escalate the standoff. "China is India's biggest trading partner. For India, with a vast population living in poverty, peace and opportunities of development are of vital importance. New Delhi cannot afford to mess up the China-India bilateral relationship," it added.
Tibetans living in exile in India and the community's spiritual leader, the Dalai Lama, are particularly sensitive issues for China.
China was furious when the Dalai Lama visited Arunachal Pradesh – claimed by Beijing as "south Tibet" – in April. The government summoned Indian envoy VK Gokhale to protest the visit and severely criticised the Indian government.