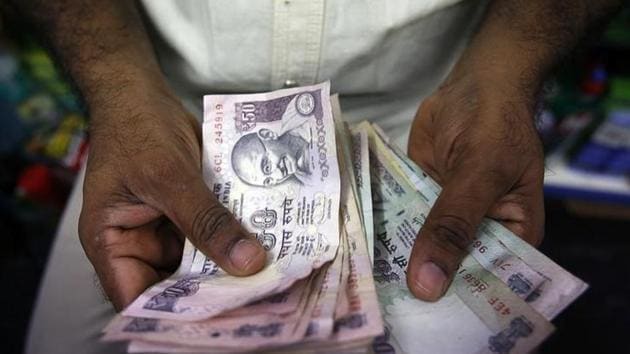 Indo-Canadians angry, confused at lack of guidelines on demonetisation
Confused and irked Indo-Canadians have been left scrambling for ways to convert demonitised Indian currency because of the lack of instructions from the RBI for diaspora communities.
UPDATED ON DEC 28, 2016 02:31 PM IST
As a deadline for depositing demonetised currency in Indian bank accounts expires towards the end of this year, irked and confused Indo-Canadians have been left scrambling for ways to convert their cash due to lack of any instructions that pertain to the diaspora communities.
India's High Commission in Ottawa and consulates in Canada have been flooded with calls and emails since the initial announcement by Prime Minister Narendra Modi in November.
"We are waiting for instructions," an official said.
Those have yet to arrive, and for now, all those who enquire are being referred to the website of the Reserve Bank of India.
That is also the standard response of the State Bank of India – Canada, as it states: "For information on how to exchange bank notes of Rs 500 and Rs 1,000 denominations, please refer to the FAQs section on the website of RBI."
While the main problem with many Indo-Canadians is their difficulty in being physically present in India to exchange or deposit the currency, an official pointed out that many have resorted to sending cash with relatives or friends travelling to India along with letters of authorisation to enable them to deposit the funds in their bank accounts.
Now, demonetisation troubles have also become an issue in local community politics.
Indian Overseas Congress Canada president Amarpreet Singh Aulakh wrote In a letter to the prime minister: "Since the notification, no steps have been taken to ensure that NRIs could exchange their notes."
Aulakh said the current situation dictated that people have to buy air tickets worth over Canadian $1,000 to India to convert similar or even smaller amounts of cash.
On the other hand, Dr Azad Kaushik, president of the Overseas Friends of the BJP-Canada, described demonetisation as "a very bold step that's going to transform India in the long term."
However, he too would have liked to have seen an "appropriate policy" in place for NRIs and PIOs. "We would have been very happy if the Indian government found a way to deal with it through the consulate or the Indian banking system here. We would appreciate that."
The Canadian national daily, Globe & Mail reported that individuals were converting old Indian notes for as little as $100 for Rs 8,000, as against an actual exchange rate of $160. Some jewellers in the Greater Toronto Area have similarly been taking old notes at low rates, far below their face value.
Critics point out that the Modi government had in fact increased the amount of Indian currency an NRI could retain, to Rs 25,000, from the earlier limit of Rs 10,000.
Officials are hopeful of a specific proposal relating to NRIs from the interministerial committee on demonetisation that also includes the external affairs minister. However, for now, there is nothing by way of a directive for non-resident Indians, and given the confusion, Indo-Canadians could be left sitting on crores of useless cash in the New Year.
Close