Internal tension to terror threats, US report says India faces many challenges
India will face challenges ranging from internal tensions to threats from Pakistan-based terrorists even as the American dominance comes to an end, says US intelligence report.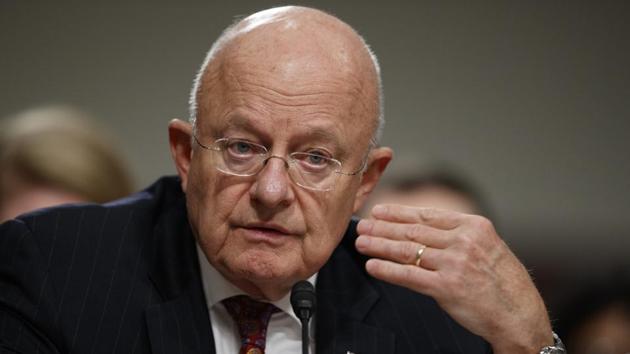 Updated on Jan 11, 2017 01:34 AM IST
India could face a diverse array of challenges over the next five years, ranging from "internal tensions over inequality and religion" and extreme weather events to the traditional threat from Pakistan-based terrorists, according to a new report by top US intelligence analysts.
And all this could happen as India and the US "grow closer than ever in their history", says the report titled Global Trends: Paradox of Progress from the National Intelligence Council, part of the Office of the Director of National Intelligence.
Read | Obama signs into law bill declaring India a 'major defence partner'
The report's outlook for the incoming Donald Trump administration is bleak. "For better and worse, the emerging global landscape is drawing to a close an era of American dominance following the Cold War," the report said, adding the next five years will "test US resilience".
India, the report predicted, will be the world's fastest growing economy during the next five years as "China's economy cools and growth elsewhere sputters" but it warned that "internal tensions over inequality and religion will complicate its expansion".
It described India's ability to use its economic and human potential to drive regional trade and development as South Asia's "greatest hope".
At the same time, however, India will have to tackle issues such as a growing number of educated unemployed youths and pollution. India needs to create 10 million jobs a year in coming decades to accommodate people of working age to overcome inadequate resources and social discrimination that could contribute to radicalisation.
"Populism and sectarianism will intensify if Bangladesh, India, and Pakistan fail to provide employment and education for growing urban populations and officials continue to govern principally through identity politics," the report said.
India could become "a victim of its own success" as its growing prosperity could complicate its environmental challenges. "For example, providing electricity to 300 million citizens who now lack it will substantially increase India's carbon footprint and boost pollution if done with coal- or gas-fired plants," it said.
Noting that pollution increases with urbanisation, the report said more than 20 cities in India have air quality worse than Beijing's. Decisions regarding waste management will affect quality of urban life and dense populations living in areas with limited services could intensify health challenges and extend the spread of infectious diseases.
The report also referred to traditional threats in South Asia, such as the challenge of countering Pakistan-based terror groups and said, "Violent extremism, terrorism, and instability will continue to hang over Afghanistan, Pakistan, and the region's fragile communal relations.
"The threat of terrorism, from Lashkar-e-Tayyiba (LET), Tehrik-i-Taliban Pakistan (TTP), and al-Qaida and its affiliates—as well as ISIL's expansion and sympathy for associated ideology—will remain prominent in the region."
Extremism and violence in Pakistan, and the "ever-present risk of war between India and Pakistan probably represent the greatest challenge to unlocking" South Asia's potential, it added.
Pakistan, the report said, will feel "compelled to address India's economic and conventional military capabilities through asymmetric means" and also seek to "enhance its nuclear deterrent against India by expanding its nuclear arsenal and delivery means, including pursuing 'battlefield nuclear weapons' and sea-based options".
Read | Pak should have privileges as India in nuclear development: Chinese state media
The possible deployment of nuclear weapons by India, Pakistan, and perhaps China, would "increasingly nuclearise the Indian Ocean during the next two decades". The presence of multiple nuclear powers with "uncertain doctrine for managing at sea incidents between nuclear-armed vessels increases the risk of miscalculation and inadvertent escalation", the report said.
India could focus its attention on Pakistan and China, seeking military partnerships with Europe, Japan, the US and others to "boost its conventional capabilities while striving for escalation dominance vis-a-vis Pakistan".
The National Intelligence Council produces the global trends report every four years after the US presidential election.
Close Story