Warning to others? Iran footballer arrested for 'spreading propaganda'
Published on Nov 25, 2022 08:49 AM IST
Iran FIFA World Cup: Voria Ghafouri has been outspoken critic of the government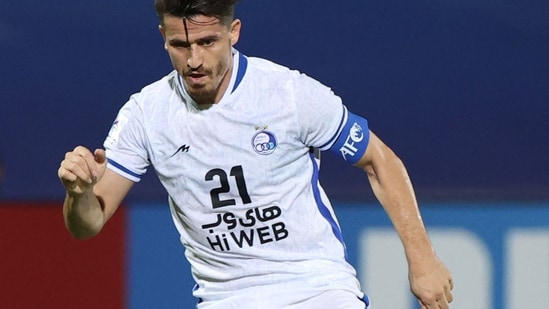 Iranian security forces arrested one of the country's most famous footballers, accusing him of spreading propaganda against the country and seeking to undermine the national World Cup team, AFP reported.
Voria Ghafouri, a former member of the national football team and once a captain of the Tehran club Esteghlal, has been outspoken critic of the government and has previously been detained for criticising the former Iranian foreign minister Javad Zarif.
As Iran are due to play Wales on Friday at FIFA World Cup 2022, the team has already been embroiled in controversy after choosing not to sing the national anthem before its game against England.
Read more: Iran considered carrying out attack at FIFA, says Israeli spy chief: Report
Voria Ghafouri's arrest is likely to be seen as a warning to the players not to repeat their protests.
Voria Ghafouri was detained after a training session with his club on charges of having "tarnished the reputation of the national team and spread propaganda against the state", local media reported. He was being charged with "insulting and intending to destroy the national football team and speaking against the regime".
The footballer was a member of Iran's 2018 World Cup squad, but not named in the final lineup for this year's World Cup in Qatar.
"Stop killing Kurdish people!!! Kurds are Iran itself … Killing Kurds is equal to killing Iran. If you are indifferent to the killing of people, you are not an Iranian and you are not even a human being … All tribes are from Iran. Do not kill people!!!," Voria Ghafouri had recently tweeted.
Topics