Nearly 1 million kids survived in India due to falling child mortality rates
According to the study, which was led by Toronto-based Prabhat Jha, there was a 3.3% decline in morality rates among infants less than a month old since 2005.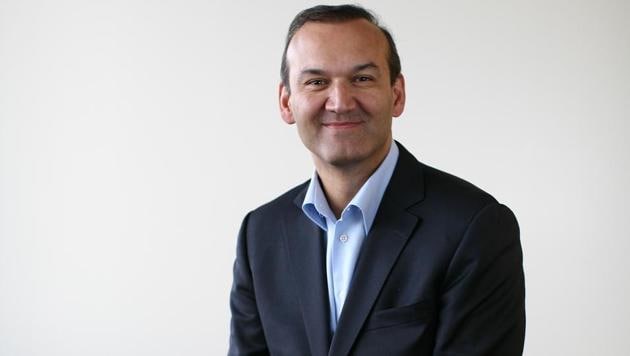 Updated on Sep 20, 2017 08:25 AM IST
Nearly a million children may have survived in India in the years since 2005 due to a reduction in mortality rates among those aged below five, according to a new study published in the prestigious journal Lancet.
These figures arise out of research conducted for the Million Death Study, focussed on India, for which the lead investigator is Toronto-based Prabhat Jha, who heads the Centre for Global Health Research at the city's St Michael's Hospital. He is also the lead author of the Lancet article.
According to the study, there was a 3.3% decline in morality rates among infants less than a month old (called neonates) and an even higher percentage, 5.4%, reduction in figures for children aged between a month and up to 59 months.
According to a statement from St Michael's Hospital, "The declines accelerated starting in 2005 and were fastest between 2010 and 2015, and in urban areas and richer states. Per 1,000 live births, the mortality rates among neonates fell from 45 in 2000 to 27 in 2015. The one-59 month mortality rate fell from 45.2 to 19.6."
There are other significant details in the study - the gender gap in mortality rates within this demographic in India has narrowed consistently and an "almost equal number of boys and girls under age five died in 2015".
"We knocked on the doors of 100,000 homes where children died. If the health system failed these families, they will tell you all about it. These are far more reliable numbers than models or projections from small studies," Jha said.
The study noted: "The rural–urban gap in 1–59-month mortality rates has also narrowed, but neonatal mortality is still substantially higher in rural than in urban areas."
There are also differences in combating child mortality between more affluent and poorer states in India. While almost a million deaths were avoided, many more could have been prevented. Jha said, "Nearly three times that number could have been saved if national progress in child health matched that reached in some states."
Numbers for childhood mortality caused by diseases such as pneumonia, diarrhoea, tetanus and measles have dropped significantly, leading to the improved survival rates.
More can obviously be done, as Jha, also a professor at the University of Toronto's Dall Lana School of Public Health, said in an email to Hindustan Times: "India will need to do more to go after the very avoidable deaths (about 225,000) at ages 1-59 months from pneumonia, diarrhoea, malaria (in particular) and measles.
"It also needs novel approaches to tackle deaths from low birth weight, which relate to maternal anaemia and even oral tobacco chewing by women during pregnancy. This will take further supporting the National Health Mission, which appears to have worked."
The article stated that "faster declines in child mortality after 2005 (average annual decline of 3·4 % for neonatal mortality and 5·9 % for 1–59-month mortality) than before 2005 (3·2 % decline in annual neonatal mortality and 4·5 % decline in 1–59-month mortality) suggest that India has avoided about 1 million more child deaths than it would have at 2000–05 rates of progress.
"If all states of India had achieved the declines seen in Tamil Nadu, Karnataka, and Maharashtra, nearly all states of India would have met the 2015 Millennium Development Goals."
Despite this achievement in arresting child morality, several challenges remain. Among them is meeting the targets set for the Sustainable Development Goals (SDGs), calling for India to halve these child morality figures by 2030.
Close Story
Personalise your news feed. Follow trending topics