Caught on camera: Daughter of Azerbaijan prez takes selfies during his UN speech on genocide
Sep 26, 2017 08:33 PM IST
The daughter of Azerbaijan President Ilham Aliyev is facing the wrath of social media after being caught on camera for taking selfies during her father's UN address
The daughter of Azerbaijan President Ilham Aliyev is facing the wrath of the world after she was caught on camera taking selfies while her father addressed the United Nations General Assembly on genocide.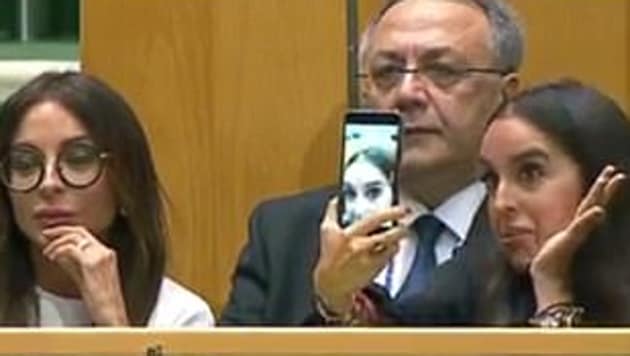 Leyla was first seen listening intently to her father's speech as she sat beside her 53-year-old mother Mehriban in the hall, reported Daily Mail. This was before she turned her camera onto herself.
As the Azerbaijan president decried the fact that "more than one million of Azerbaijanis became refugees and internally displaced persons," because of Armenia, his 33-year-old daughter started making absurd faces at the camera for a selfie.
What adds to the embarrassment is that her self-obsessed stunt was streamed around the world from the General Assembly.
Social media users were quick to note the contrast in president's grave comments on refugees and his offspring's frivolous behaviour.