Tea, coffee in exchange for Sukhoi jets: Indonesia, Russia sign new deal
Reuters, Jakarta |
Reuters
Aug 06, 2017 11:35 AM IST
Indonesian exports like coffee, tea and palm oil will be exchanegd for 11 Sukhoi SU-35s.
Indonesian state trading company PT Perusahaan Perdagangan Indonesia and Russian state conglomerate Rostec have signed a preliminary deal to trade Sukhoi SU-35 jets for commodities like palm oil, tea and coffee, the Indonesian trade ministry said.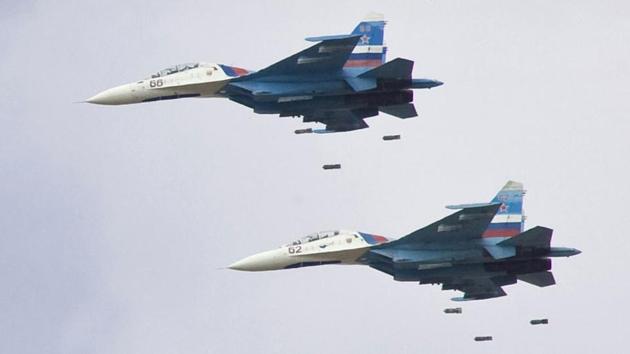 A memorandum of understanding (MoU) was signed in Moscow and further details about the expected deal will be announced in the coming days by the Indonesian trade and defence ministers, Indonesian trade ministry official Imam Pambagyo said on Sunday.
"This barter under the supervision of both governments hopefully will soon be realised through the exchange of eleven Sukhoi SU-35s and a number of Indonesian exports, starting from coffee and tea to palm oil and strategic defence products," trade minister Enggartiasto Lukita said in a statement released on Friday.
There were no details on the value of the deal or the quantity of commodities Indonesia would potentially ship to Russia.
Lukita was in Moscow for an Indonesia-Russia business forum.
Russia is currently facing a new round of US-imposed trade sanctions, while Indonesia is trying to promote its palm oil products amid threats of a cut in consumption by European Union countries.
Lukita said Indonesia is trying to expand its trade and partnerships with Russia as that country is currently under a trade embargo with the United States and the EU.
Indonesia, which had a $411 million trade surplus with Russia in 2016, aims to expand its partnership in tourism, education, energy, technology and aviation among others.