Donald Trump administration shifting H-1B selection to favour merit
Hindustan Times, Washington |
Yashwant Raj
Dec 01, 2018 09:56 AM IST
The proposed change in the selection process would result in an estimated increase of up to 16% (or 5,340 workers) in the number of selected those with a master's degree or higher from a US institution of higher education, according to the US Citizenship and Immigration Services (USCIS), which runs the H-1B programme
The United States will set into motion next week the process of introducing a new rule requiring companies that wish to hire foreigners on H-1B visas to register their petitions in advance and to usher in "a more meritorious selection of beneficiaries" that will favour foreign students at US institutions of higher studies.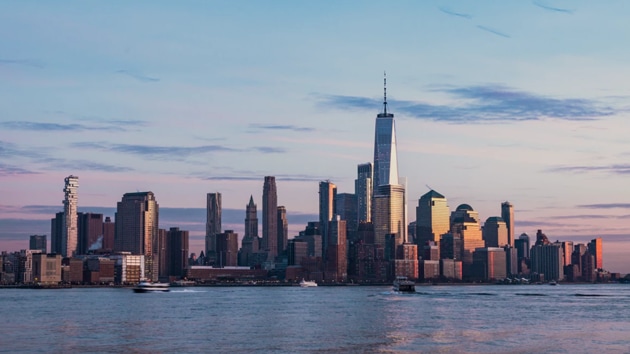 The proposed change in the selection process would result in an estimated increase of up to 16% (or 5,340 workers) in the number of selected those with a master's degree or higher from a US institution of higher education, according to the US Citizenship and Immigration Services (USCIS), which runs the H-1B programme. There is an annual cap of 65,000 visas under the programme for highly skilled workers recruited abroad and 20,000 from foreign students enrolled in higher studies in the US.
As the largest recipients of temporary non-immigrant work visas under the H-1B programme, more than 70% of the annual quota, Indian outsourcing companies and Indian professionals hoping to work for US companies will be following this process closely.
The new rule will be published in the Federal Register for public comments on December 3, according to an announcement by the US Department of Homeland Security (DHS), which oversees USCIS Friday. The comment period will last 30 days, and immigration experts say it takes typically one year for a new rule such as this to come into effect.
"The Trump administration's stated goal for the entire H-1B system is to shift more of these visas to the 'most-skilled or highest-paid' foreign workers," said Doug Rand, who worked on immigration in the Obama White House and now co-heads Boundless Immigration, a technology company that helps families navigate the immigration process. "This new proposal is the beginning of an H-1B overhaul through DHS regulations, however, which would be much more difficult for a future administration to reverse."
The Trump administration seeks to reform the H-1B visa programme to prevent it from displacing American workers by foreigners hired abroad and at home from US institutions of higher studies. More changes are afoot, as has been already indicated — to redefine "speciality occupations" for H-1Bs and ending work authorization for spouses of H-1B visa-holders waiting for their permanent residency papers (Green Cards).
Under the proposed new rule, according to the Friday announcement, companies that plan to hire foreign workers on H-1B will have be required to first "electronically register with US Citizenship and Immigration Services during a designated registration period". Companies currently file when the annual H-1B season is announced in April, and wraps up quickly in just five days.
The USCIS will select registrations to meet the H-1B allocations of cap-mandated 65,000 — mostly from India, China and a few other countries — and cap-exempted 20,000 from foreign students with masters and higher degrees from US institutions of higher studies.
They will be combined in one pool from which the USCIS will pick for the cap-mandate allocation, through electronic lottery, which will increase the proportion of those with advanced degrees. The agency will then pick from the remaining registrations to meet the cap for those with advanced degrees.
"Changing the order in which USCIS counts these separate allocations would likely increase the number of beneficiaries with a master's or higher degree from a U.S. institution of higher education to be selected for further processing under the H-1B allocations," said the DHS in the announcement.