Twitter can't get enough of Google's new Doodle on Oskar Fischinger's 117 b'day
The interactive doodle lets users compose their own musical animation.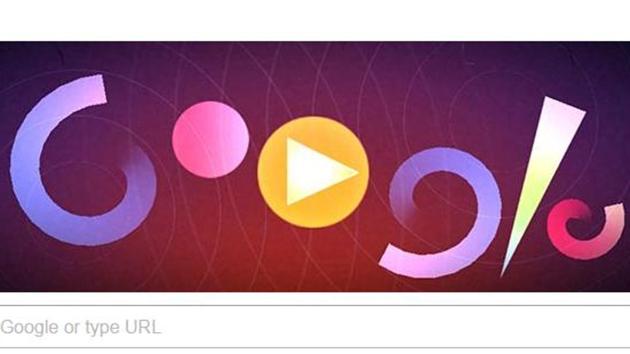 Updated on Jul 15, 2017 01:38 PM IST
Google is celebrating German-American artist Oskar Fischinger's 117 birthday with an interactive doodle that lets users compose their own musical animation.
The Doodle starts with Fischinger's famous quote, "Music is not limited to the world of sound. There exists a music of the visual world."
It then leads to a page where you can visually compose music by selecting dots on an 11x16 grid. Each dot represents a note, and you can select between four different "instruments." The composition is played on loop.
"In the world of design," wrote Google's Leon Hong in a blog post, "Fischinger is a towering figure, especially in the areas of motion graphics and animation. He is best known for his ability to combine impeccably synchronized abstract visuals with musical accompaniment, each frame carefully drawn or photographed by hand. A master of motion and color, Fischinger spent months - sometimes years - planning and handcrafting his animations."
The new doodle has caught the fancy of social media users, who can't seem to get enough of it.
Oskar Fischinger, who died in 1967, is known for his incredible works of animated art set to music. He created special effects for Fritz Lang's 1929 'Woman In The Moon', one of the first sci-fi rocket movies. He made over 50 short films and painted around 800 canvases that found a place in museums, galleries and collections across the globe.
(With inputs from ANI)
Close Story
Personalise your news feed. Follow trending topics