White House infested with cockroaches, mice and ants
According to hundreds of White House work orders obtained by NBC 4 Washington, cockroach infestations were found in at least four parts of President Donald Trump's official residence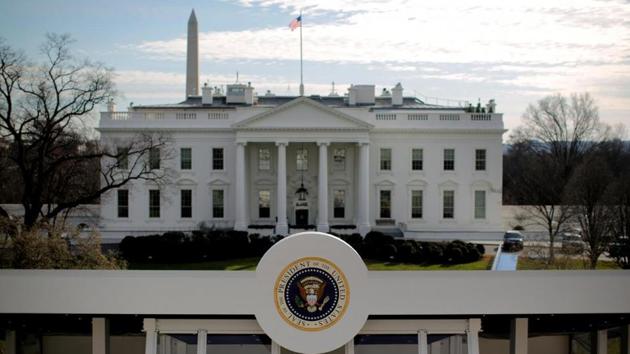 Updated on Dec 01, 2017 11:03 PM IST
Indo Asian News Service, Washington |
Indo Asian News Service
The White House is plagued with cockroaches, mice and ants, building maintenance files have revealed.
According to hundreds of White House work orders obtained by NBC 4 Washington, cockroach infestations were found in at least four parts of President Donald Trump's official residence. There was also a complaint about ants in Chief of Staff John Kelly's office.
Mice were also discovered to be living in the Situation Room -- the US President's crisis management centre -- and the White House Navy mess food service area.
White House officials submitted hundreds of requests in 2017 for repairs, equipment and pest control to building administrators with the US General Services Administration (GSA), which helps manage maintenance needs in the West Wing and East Wing of the White House, according to the documents.
The requests included the redecorating of National Security Adviser H.R. McMaster's office and a new toilet seat for the Oval Office bathroom.
Former White House Press Secretary Sean Spicer had also asked for new furniture and pictures to be hung in his office shortly after Trump's inauguration, according to the records.
The work orders submitted in 2017 were similar in number to those made in 2016 during the final year of the Obama administration, NBC reported.
The GSA's Public Building Service manages building maintenance and repairs for about 9,000 federal government facilities, including at least 31 in the District of Columbia.
The portfolio of buildings includes federal courthouses, headquarters for federal agencies and high-profile sections of the White House, including the Oval Office, Brady Press Briefing Room and East Wing.
Former GSA inspector General Brian Miller told NBC that maintaining the White House was an "enormous job".
The GSA receives its White House maintenance requests through an online database system shared by other federal agencies, including NASA and the US Department of Education.
Agency records state that the GSA spends as much as $100,000 a year in maintenance costs for White House repairs, based on an estimate of $2.13 per square foot in annual maintenance costs for GSA buildings in Washington DC.
Close Story
Personalise your news feed. Follow trending topics