World Bank working with India, Pakistan to forge consensus on hydel projects
Feb 06, 2017 04:15 PM IST
The World Bank is working with India and Pakistan to develop consensus on a mechanism under the Indus Waters Treaty to resolve their differences over two hydropower projects.
The World Bank has stepped up its efforts to arrange a meeting between Indian and Pakistani officials for developing consensus on a mechanism for resolving differences over the Kishenganga and Ratle hydropower projects in Kashmir.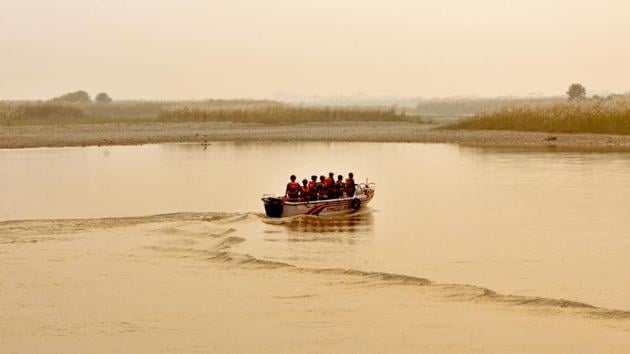 The World Bank, which brokered the Indus Waters Treaty of 1960, wants both sides to develop consensus on using either a neutral expert or a court of arbitration mentioned in the treaty for resolving issues related to the two projects, The News daily quoted its sources as saying.
If there is consensus, a meeting could be held at the level of water secretaries, the report said.
If the effort fails, both countries "need to develop agreement on the middle way to resolve issues", the report added without giving details.
If a meeting of the water secretaries of the two sides is held, representatives of World the Bank would also participate and try to persuade both parties to reach consensus or "find out a middle way".
On December 12, the World Bank had announced a "pause" in separate processes initiated by the two countries to settle their differences over the 300MW Kishenganga and 850MW Ratle hydropower projects.
India had sought the appointment of a neutral expert to resolve the disputes but Pakistan wanted the World Bank to set up a court of arbitration. "Both processes initiated by the respective countries were advancing at the same time, creating a risk of contradictory outcomes that could potentially endanger the treaty," the World Bank said at the time.
The report further said the World Bank is also working with both countries to ensure that the Indus Waters Treaty remains an effective tool to manage the use of the Indus river system.
India has rejected Pakistan's stance that the designs of the Kishenganga and Ratle projects are not in line with the provisions of the treaty and that they were detrimental to Islamabad's interests.
The Indus Waters Treaty 1960 is widely seen as one of the most successful international pacts and has withstood frequent tensions between India and Pakistan, including conflict. Following a spike in bilateral tensions over a string of terror attacks last year, the Indian government had said it would maximise the use of waters granted to the country under the treaty.