Clinton sought India's aid in conducting 'free' elections in Egypt
Oct 31, 2015 12:02 PM IST
The then-US secretary of state Hillary Clinton sought the help of India in ensuring free and fair elections were conducted in Egypt in 2011 after a popular uprising that toppled longtime president Hosni Mubarak.
The latest set of Hillary Clinton's emails released by the State Department reveals that, as secretary of state, she had sought the help of India in ensuring free and fair elections were conducted in Egypt in 2011 after a popular uprising that toppled long-time president Hosni Mubarak.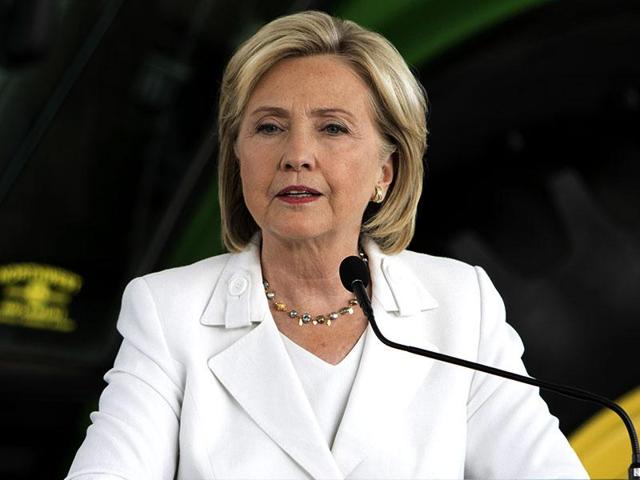 "Could they help in Egypt?" Clinton wrote in an email to Maria Otero who then was Under Secretary of State for Civilian Security, Democracy and Human Rights.
Clinton wrote this email on the eve of her meeting with the then Indian foreign secretary Nirupama Rao.
"I am on my way back from India, where I had a very positive meeting with FS Rao and the Indian Election Commission about the prospects for increasing India's role in elections globally and collaborating more closely in third countries," Otero wrote to Clinton on February 14, 2011.
"FS Rao is discussing this proposal with the Election Commission, which is very interested in greater collaboration with American institutions. Bob Blake and I will be following up with India's Chief Election Commissioner when he travels to Washington, DC next week," Otero wrote.
Blake then was the Assistant Secretary of State for South and Central Asia.
India figures quite a few times in the latest trench of emails of Clinton released by the State Department.
Though most of the portions related to India-Pakistan has been redacted, the emails shows that Clinton had a personal interest in US-India relationship.
In one of the emails, the Secretary of State forwarded an op-ed by Shyam Saran titled 'Managing the Indo-Pacific' in October 2011.
Describing the op-ed as "very interesting", William Burns, the then Deputy Secretary of State, writes that Sharan "played a big role" in the India-US civil nuclear deal.
In another email, the secretary of state was briefed about the appointment of general Bikram Singh as the next Army Chief in March, 2012.
"Not particularly noteworthy, given the appointment of a new chief is not as big of a deal in India as it is in Pakistan, but I thought I flag given Secretary briefly met him. He accompanied Defense Minister AK Antony for his meeting with Secretary in September 2010," one Basant S Sanghera wrote in an email to the Clinton?s personal staff.
On March 5, 2010; Burns informed her that he and the then Indian National Security Advisor Shivshankar Menon have reached a deal nuclear reprocessing agreement.
"I spoke four times to Natl Sec Advisor Menon over the past couple days, and we have completed nuclear reprocessing agreement, as you promised PM (Manmohan) Singh we would do late last year. US negotiating team on ground (led by Dick Stratford of ISN) and Tim Roemer deserve the credit. We need to conform texts and prepare for Congressional briefings before going public, but this is important step," Burns wrote.