Tigresses have multiple partners in their lifetime, finds study
A tigress in her lifetime has multiple partners, a study found, countering the earlier belief that they were polygynous.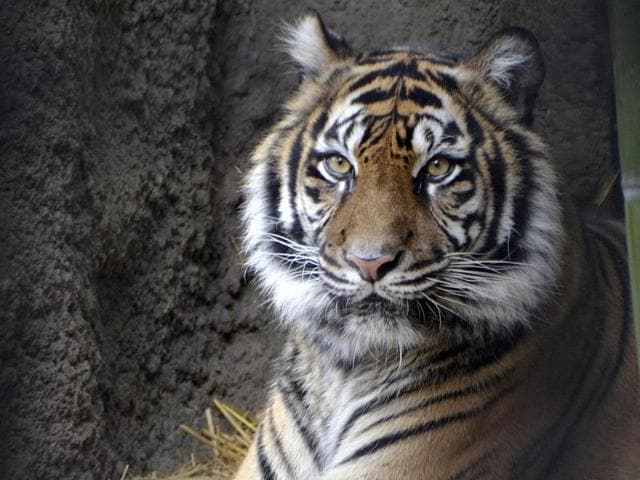 Updated on Apr 02, 2016 11:58 PM IST
A tigress in her lifetime has multiple partners but the first right is always of the dominant tiger of the area, a study found, countering the earlier belief that they were polygynous.
The study is based on decade-long observation of tiger behaviour in Madhya Pradesh's Panna Tiger Reserve.
Camera trap evidence showed that tigers that were not territorial mated with the resident tigress. However, when the female conceived and was unable to move much, the dominant tigers provided her prey.
This is more prevalent in areas where their sex ratio is low. Almost half of India's tiger reserves have poor sex ratio — three males for two females on average.
The authors of the study paper concluded that such polyandry might be a feature of an isolated population where the young males cannot find territories that offer them a chance to breed. Tigers are generally believed to be polygynous — a male will mate with several females.
"This is good news for tiger conservation," lead author Raghunandan Singh Chundawat said. "The study indicates that even a small number of tigresses can help in breeding of tigers."
The authors suggested creating "stepping stones" — patches of forest within the larger landscape, where a few breeding females can be protected.
These smaller units can interconnect the reserve population and jointly create a larger, more viable tiger population. This will enhance the survival probability of tigers in the dry forest areas without having to increase the size of protected areas, Chundawat said.
The paper published in Biological Conversation journal highlighted that tigers in tropical dry forest areas are more vulnerable to extinction. Sariska and Panna Tiger Reserves, which lost their tigers in 2005 and 2009 respectively, fall in this category.
The first comprehensive study with data on tiger movement over 10 years — the longest wildlife observation in the sub-continent — also found the 'home range' of tigers in Panna was three to four times their counterparts' in bigger tropical tiger reserves such as Kanha in Madhya Pradesh and Nagarhole in Karnataka.
"The tigers were, therefore, more exposed to the threat of human-caused mortalities," the authors said in a statement, terming this as a possible reason for a greater risk of extinction in dry tropical forests in smaller regions.
Close Story
Personalise your news feed. Follow trending topics