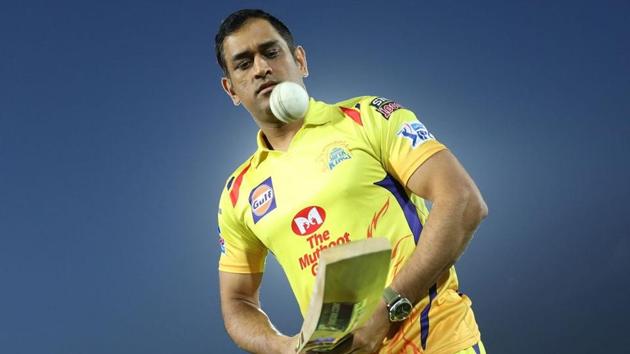 IPL 2019: Sleeping on airport floor, to arguing with umpires - Top 5 MS Dhoni moments which lit up the league phase
Well, this season also gave us a glimpse of Dhoni, the man who loses his cool, Dhoni, the man who sleeps on the floor and Dhoni, the finisher!
UPDATED ON MAY 07, 2019 08:28 AM IST
For MS Dhoni, this season has been yet another year when he has muted all his doubters with his bat and glovework. Despite having a far-from-perfect side at his disposal, the skipper has left a lasting impression with not only his performances but also with his on-point tactical nous.
Well, this season also gave us a glimpse of Dhoni, the man who loses his cool, Dhoni, the man who sleeps on the floor and Dhoni, the finisher!
We take a look at the top 5 MS Dhoni moments which lit up the league stages of the IPL.
Sleeping on the floor of the airport
The IPL schedule is taxing on the players - a crammed itinerary leaves the players gasping for breath and as such, trust Dhoni to come up with something extremely random. After he led his side to an emphatic win against Kolkata Knight Riders in the first week of the season, Dhoni was seen catching up on his sleep lying down on the floor of the airport. The Indian wicket-keeper batsman and the current Chennai Super Kings (CSK) captain, on Wednesday, posted a picture with a witty caption on his official Instagram account.
"After getting used to IPL timing this is what happens if u have a morning flight," Dhoni posted as a caption on his picture.
ALSO READ: Team of the league stage; MS Dhoni, Andre Russell make it, Rishabh Pant misses out
Walking out to pick up an argument with the umpire
Chennai Super Kings took on Rajasthan Royals, the match went down to the wire, MS Dhoni top-scored with 58 off 43 deliveries but then was dismissed. However, he was not done yet. There was a controversial call with a no ball.
New man Mitchell Santner then faced a full toss from Stokes that seemed above waist height and the umpire stuck out his hand to signal a no-ball that was over-ruled by his officiating partner at square leg.
An angry Dhoni walked out of the dugout to get into a heated exchange with the umpires as Stokes tried to pacify the supposed 'captain cool'.
Santner, though, kept his nerves amid the commotion to hit Stokes' last ball for a six over long-on to help Dhoni become the only captain with 100 wins, from 166 IPL games.
The MS Dhoni-stumpings
Delhi Capitals took on the Chennai Super Kings in a top of the table clash. Delhi were motoring along in their innings when Dhoni introduced Ravindra Jadeja into the attack. Dhoni pulled off two brilliant dismissals to account for the wickets of Chris Morris and Shreyas Iyer as CSK marched on to a victory in the Indian Premier League (IPL).
In the 12th over, Ravindra Jadeja foxed Chris Morris with a turning delivery and although the batsman's foot was in the air for a very short amount of time, Dhoni whipped the bails off in a flash to complete a brilliant dismissal.
Two deliveries later, it was almost an action replay of the previous dismissal as Shreyas Iyer was beaten by the ball's turn and Dhoni once again pulled off a stumping that would have been quite difficult for a majority of other wicket-keepers.
ALSO READ: IPL 2019, Playoffs schedule: All you need to know, dates, venues, timings
MS Dhoni and IPL records
Chennai Super Kings needed 70 in the final five overs, they needed 26 off the last over and yet, Royal Challengers Bangalore was under pressure. Umesh Yadav had the ball, MS Dhoni was on strike, and the crowd did not know when to blink.
Off those last six balls, Dhoni smoked three sixes - one ball was smacked out of the ground and also a boundary. They needed 2 off the final ball, but Dhoni could not connect with it and Parthiv ran out Shardul Thakur as he tried to sneak in a leg bye.
Dhoni's unbeaten 84 off 48 balls is his highest-ever T20 score. Also, he became the first Indian to smack 200 sixes in IPL history with his tally of seven sixes which is also the joint-most by a batsman in an IPL innings.
Dhoni and the 'Thala' connection
The name MS Dhoni strikes a chord if you are a Chennai Super Kings fan. The man has been the leader of the side ever since the side came into existence and he has enamoured crowds every time he takes the field.
CSK played their final league match of the season at their home ground and thumped Delhi Capitals by a whopping margin of 80 runs. Speaking at the post-match presentation, MS Dhoni was gracious while accepting all the love and conceded that this affection was indeed very special for him.
"It's a big nickname that they have given me. It feels really special. I didn't realize that it was part of the first CSK song. The way I got accepted and the whole of Tamil Nadu -- don't call my name, they call me 'Thala'. It's very nice and they have always supported not only me but the whole team," Dhoni said.
Close