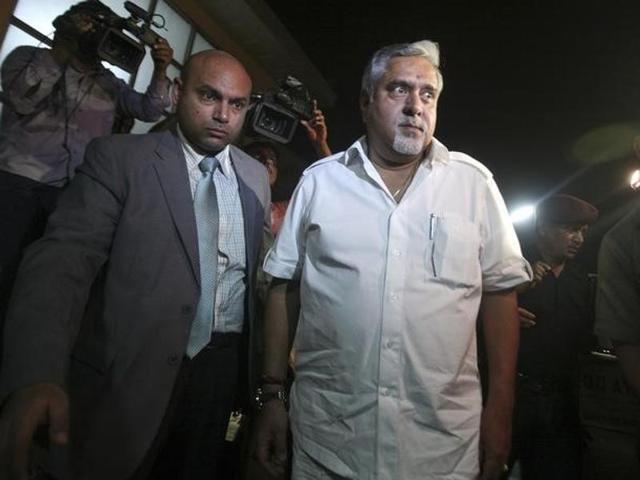 Vijay Mallya has left India: Govt tells Supreme Court
The Supreme Court on Wednesday issued a notice to industrialist Vijay Mallya on a petition filed by consortium of 17 banks seeking his personal appearance in the apex court and impounding of his passport
UPDATED ON MAR 09, 2016 05:27 PM IST
Attorney General Mukul Rohatgi told Supreme Court on Wednesday that industrialist Vijay Mallya left India on March 2 and is most likely to be in England where he has lots of assets.
The AG also said the assets Mallya possessed outside India was far in excess of the outstanding loan amount owed to banks.
During Wednesday's hearing, a bench of Justice Kurian Joseph and Justice Rohinton F Nariman questioned the banks as to how they gave loans to Mallya without securing adequate assets as guarantee. The apex court also issued a notice to Mallya on a petition filed by a consortium of 17 banks seeking his personal appearance in the apex court and impounding of his passport.
The bench posted the matter for further hearing on March 30.
Worried about the fate of their loans worth thousands of crores given to the now-defunct Kingfisher Airlines, a consortium of banks led by State Bank of India had approached the SC on Tuesday seeking to restrain Mallya from leaving India.
On Monday, the Enforcement Directorate had registered a money-laundering case against Mallya and a debt recovery tribunal (DRT) barred him from touching the Rs 515 crore he got from selling a liquor company till the matter was decided.
The DRT will hear the matter again on March 28.
The ED case is based on a CBI probe into alleged "wilful default" by the high-flying promoter of Kingfisher Airlines on a Rs 900-crore loan in conspiracy with IDBI Bank representatives.
SBI, the largest lender to Kingfisher, had approached the DRT in Bangalore to restrain Mallya from withdrawing the Rs 515 crore he got as a severance package from the London-based Diageo.
Mallya had quit the chairmanship of Indian company United Spirits Ltd last month.
Banks owed money by Kingfisher Airlines have demanded "first right" to the Diageo cash, arguing that they were left with unpaid debt worth Rs 7,000 crore when the company collapsed more than three years ago.
SBI declared Mallya — once known as "The King of Good Times" for his flashy lifestyle and lavish parties — a wilful defaulter last month. A wilful defaulter is one who uses borrowed funds for purposes other than those they were meant for. SBI and other banks have also appealed to the Karnataka high court that the businessman be arrested and his passport impounded.
Earlier, former Kingfisher Airlines employees had written an open letter blaming Mallya for the grounding of the carrier and damaging the country's reputation in the aviation industry.
Close