Steve Smith to shoulder heavy burden in first Ashes as captain
Updated on Nov 20, 2017 08:04 PM IST
Steve Smith has overseen two radical rebuilds as Australia captain, pulled the team out of the depths of despair, and continued to score a mountain of runs. None of that will matter, however, should Australia fail to win back the Ashes on home soil over the next six weeks.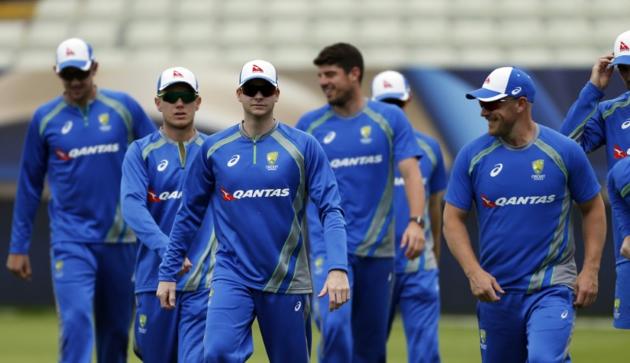 Ashes battles against England have done much to shape Steve Smith as a cricketer but his first series in charge of Australia could do plenty to define his legacy as captain.
Two years into the job, Smith has overseen two radical rebuilds, pulled the team out of the depths of despair, and continued to score a mountain of runs.
READ | 'Gabbatoir' theatre of Ashes nightmares awaits Joe Root's England cricket team
None of that will matter, however, should Australia fail to win back the Ashes on home soil over the next six weeks.
"An Ashes series as an Australian or England captain is the biggest thing that you play for and the biggest thing of your captaincy life," former skipper Ricky Ponting said in June.
"Fortunately or unfortunately, it's those series that you are remembered for as a leader and as a player as well."
PONTING'S HISTORY
As the last captain to lose to England at home in 2010/11, Ponting should know.
Despite scoring more Test runs than any other Australian and holding a national record of 48 wins in charge, Ponting stepped down two months after the 3-1 series loss, handing the reins to Michael Clarke.
READ | Nathan Lyon not concerned with Ben Stokes' potential Ashes 2017-18 exclusion
None were surprised. For many in the ranks of the disaffected, it was the least he could do.
Smith was a left-field inclusion midway through that ill-fated series, rushed into the team by panicking selectors seeking a legspinning successor to the great Shane Warne.
He lasted only three Tests before being thrown back into the international wilderness but the resulting two-year exile would be the making of Smith, who used the time to reinvent himself as a specialist batsman.
RUNS GALORE
Nearly seven years on from his maiden Ashes, the 28-year-old is set to lead Australia in his fourth campaign against England.
READ | How 'explosive' Usain Bolt is helping Australia cricketers ahead of Ashes 2017-18
Since an unbeaten 138 at the Oval in the 2013 series, his first Test ton, another 19 centuries have poured from his bat, lifting his average to a stratospheric 59.66 from 56 matches.
Of cricketers to have played 50 or more Tests, only Don Bradman (99.94) and England's Herbert Sutcliffe (60.73) can boast better.
Yet barring the 5-0 whitewash of 2013/14, Smith has known only defeat in the Ashes despite plundering the old enemy for plenty of runs.
The 2015 tour was perhaps the most galling reverse, with Clarke's side beaten 3-2 despite arriving in England as raging favourites. The setback came only months after Smith, in red-hot form, had confidently forecast a big win for the tourists.
It was no coincidence that Australia's two consolation wins in that series came on the back of Smith's work, a sparkling 215 setting up victory at Lord's and a knock of 143 ensuring success at the Oval.
It was also no surprise that the series was lost precisely when Smith failed to fire, continuing a worrying trend that has persisted to this day.
When Australia have come under pressure against quality sides, Smith has often been left to shoulder the burden of scoring alone.
The matter came to a head during the home series against South Africa a year ago, a trouncing in Hobart bringing a fifth test defeat in succession. The series surrendered, Smith castigated his players for their abject displays and demanded men with "pride in the baggy green".
It was seen as the moment Smith took full charge of a team that had been allowed to drift under the council rule of coach Darren Lehmann and the selectors panel.
With fresh batsmen and the recall of wicketkeeper Matthew Wade, Smith set the rebuild in motion and his overhauled side duly won their next five tests.
Australia remain far from the finished article, however, and Smith, like his England counterpart Joe Root, will need support from his team mates to ensure success in his first Ashes as captain, said former Australia paceman Ryan Harris.
"They need to take as much load off the captain as possible," Harris told Reuters.
"Score runs, execute their plans and make his job easier."
Personalise your news feed. Follow trending topics