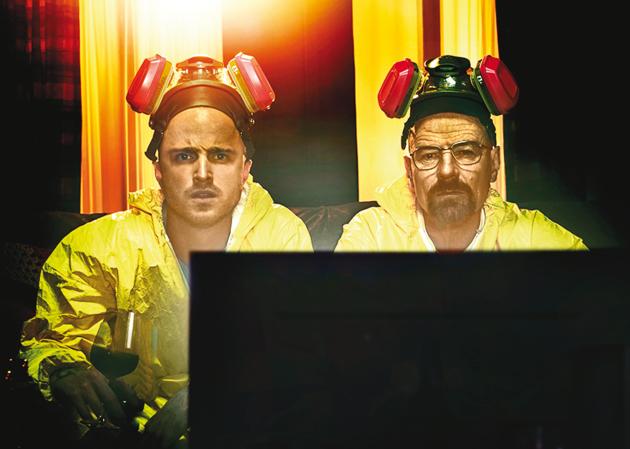 How couch potatoes became the new cultural elite
From TV addict to culture vulture, it's the age of the viewer
Hindustan Times | By Rehana Munir
UPDATED ON MAY 05, 2018 10:43 PM IST
"I find television very educating. Every time somebody turns on the set, I go into the other room and read a book."
So said Groucho Marx, synonymous with a kind of humour that would make you marvel at his wordplay while leaving you helpless with laughter. And his indictment was not remiss for his time. It's amazing how things have changed on the entertainment front from the '60s to now. Gone is that cliché of a couch potato, a passive, unthinking, out-of-shape figure, filling her brain and mind with junk. In comes the all-important Consumer of Content (CoC), armed with choices like never before.
Hitting the sweet spot
In one of many iconic scenes of Pulp Fiction (1994), Samuel Jackson's Jules tells John Travolta's Vincent about the doomed TV pilot that Uma Thurman's character had starred in.
Jules: You know the shows on TV?
Vincent: I don't watch TV.
Jules: Yeah, but, you are aware that there's an invention called television, and on this invention they show shows, right?
But this happens a lot less now, a supercilious dismissal of the "idiot box". With producers and digital broadcasters finding the sweet spot that turned high-quality television from an oxymoron to the norm, the much-reviled TV addict is now a celebrated CoC. From being bottom feeders of the cultural ecosystem, TV viewers – on multiple platforms – are now the cultural elite. Who would have thunk it?
Everyone wants in on this revolution. In fact, so many of our social interactions are peppered with series talk. "Winter is coming" is a catchphrase even for those who find Games of Thrones too grisly to watch. Teenagers speak the secret language of Stranger Things. We marvel at the grandeur of The Crown and the subtlety of Transparent. House of Cards, Breaking Bad, The Newsroom – knowledge of these shows is a kind of cultural currency. And now there are Indian shows that are catching up, with quality and technical finesse. It's our reward for DD Metro, that was, at best, a guilty pleasure, long after the golden age of Doordarshan had passed.
Problem of plenty
But this abundance brings with it its own problems. What, when and how much? That is the question. Can there be too much of a good thing? Are we measuring out our lives in gigabytes? But who has time for philosophy when there's so much good stuff to watch? We've even put away our chessboards and Chinese cookbooks. All those things people did before they were nudged gently, insidiously by those four seductive words: 'You may also like…'. That little person in the screen makes quite an effort to pretend to know you. Even more than that evil genius who gives you reply suggestions at the end of your Gmail: "OK, thanks." "Maybe later." "Not really." (I'd like to send them a reply: Go back to the digital wasteland you came from, you prying, overfamiliar, pushy little cretin trawling my emails!)
But for every worrisome story of excessive TV viewing, there is an equal and opposite tale that warms the heart. Going through a personal crisis a few years ago, I was comforted immensely by the concluding season of Downton Abbey, while sprawled on a friend's divan. I immersed myself in the intricate, heavily plotted, often laughable affairs of the stately Crawleys negotiating their way into a new world. An avowed TV-avoider, I realised then that binge-watching a series isn't the worst coping mechanism, whether you're lamenting a loss or struggling at your job.
Potato to connoisseur
We're now waiting for a renaissance in Indian TV, with digital platforms multiplying. There's already been a start. Inside Edge impressed with an unencumbered approach to a masala setting. Anurag Kashyap's Sacred Games, with Radhika Apte, Saif Ali Khan and Nawazuddin Siddiqui, holds some promise. Breathe, with Madhavan and Amit Sadh, wheezed its way through, but it did attempt something new. And there's a lot more to come. It would be a joy to see shows that blur the boundaries between high and low, art and entertainment.
While traditional TV was beholden to marketing teams and analysts with their metrics and demographics, digital series creators work out their themes and plots keeping niche audiences, rather than the "average viewer", in mind. And so we sink deeper into our couches, hard to please and forever looking for something better. From couch potatoes to connoisseurs, we've come a long way.
From HT Brunch, May 6, 2018
Follow us on twitter.com/HTBrunch
Connect with us on facebook.com/hindustantimesbrunch
Close