Planning a Europe summer vacation? Editors at Lonely Planet have come up with a list of the best European destinations this year that doesn't include the predictable triumvirate of Paris, London or Rome.
Read: These cities are officially the best in Europe
Chosen for being under-the-radar, buzzworthy or a perennial favorite offering up something fresh this year, the top 10 list will appeal to art buffs, sun-seekers and nature lovers.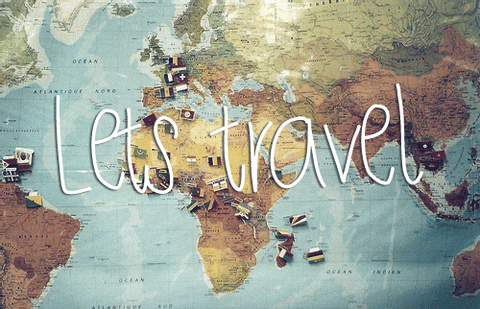 Click through to see which destinations made the cut.
The entrance in ancient Olympia Stadium, Peloponnes, Greece. (AFP)
1 Peloponnese, Greece
Visitors to Peloponnese can hike the new Menalon trail which stretches 75 km along a river gorge, mountain slopes and valleys. It is also home to Olympia, which hosted the first Olympic games.
Cottages on a quiet street in Aarhus. (AFP)
2 Aarhus, Denmark
Aarhus is the 2017 European Capital of Culture and European Region of Gastronomy.
Venice is a city in northeastern Italy and the capital of the Veneto region. (AFP)
3 Venice, Italy
This year Venice commemorates the 500th-year history of the Venetian ghetto.
A boat of tourists floating past the fillage of La Roque-Gageac (Dordogne) France. (AFP)
4 The Dordogne, France
Dreamy chateaux, medieval towns and walnut groves make up the Dordogne region, which is also a food lover's dream, known for its black truffles, Garguette strawberries and foie gras.
Traces of its Polish and Austro-Hungarian heritage are evident in Lviv's architecture, which blends Central and Eastern European styles with those of Italy and Germany. (AFP)
5 Lviv, Ukraine
A favorable exchange rate and countless summer festivals for coffee, jazz, and Ukranian independence are expected to draw tourists to the lively city.
Warwickshire is a landlocked county in the West Midlands of England. The county town is Warwick, although the largest town is Nuneaton. The county is famous for being the birthplace of William Shakespeare. (AFP)
6 Warwickshire, England
In addition to being the birthplace of William Shakespeare, the county of Warwickshire is known for its bucolic hills, market town and castles, including Warwick Castle, which restored its 22-tonne trebuchet, the world's largest siege machine.
Old town of Caceres with the San Francisco Javier church on the background, Extremadura, Spain (Getty Images)
7 Extremadura, Spain
The region is characterized by Roman ruins and medieval towns. Visitors this summer will also be able to visit Extremadura's recently restored old palaces and castles, which have re-opened to the public.
Tenerife beaches takes you on a journey round the island's coastline. (AFP)
8 East Coast Tenerife, Canary Islands
If you want to get away from overrun tourist hotspots, Tenerife's east coast offers simple fishing villages, dramatic cliffs, natural beaches and volcanic landscapes.
On June 25, the island hosts the world's largest catamaran race, the Ronde om Texel. (AFP)
9 Texel, the Netherlands
German and Dutch visitors have long loved the island for its dunescapes, white sand beaches, pine forests and wildlife. On June 25, the island hosts the world's largest catamaran race, the Ronde om Texel.
Nature park Telascica, Dugi otok, Croatia. (AFP)
10 Northern Dalmatia, Croatia
Northern Dalmatia has long been overshadowed by Croatia's more popular tourist hotspots Split, Dubrovnik and Zadar. But LP editors say the region offers jaw-dropping scenery, with soaring mountains, cinematic waterfalls and blue waters.