India needs not just more police, but better policing
Updated on Jul 26, 2022 06:29 PM IST
Given the inequalities of representation both in terms of gender, religion and caste and the unsatisfactory ratios between constable and supervisory cadres, the enlargement may, in fact, have contributed to a dilution in process-oriented, law-upholding policing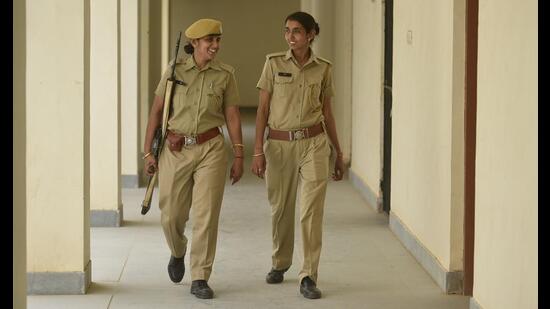 Maja Daruwala and Valay Singh
Reams of print have been filled with criticism of police performance, notably by parliamentary committees and others formed to suggest pathways to reform the force. Daily news reports spotlight police misfeasance and malfeasance, but rarely emphasise that ground-level personnel are overworked, underpaid, and most importantly, poorly trained and supervised. For example, there has been limited public attention on capacity deficits — finance, human resources, infrastructure — all of which impact the force's ability to respond to increased responsibilities, public expectations, and the rule of law mandates. A glance at human resources illustrates some of the constraints in terms of numbers and diversity. Against an estimated global benchmark of 222 police per 100,000 people, India has 153. This, despite total police numbers growing 32%, from 1.56 million to 2.07 million over the last decade.
Being a state subject, each state government defines its requirements (sanctioned strength). The sanctioned numbers vary from 6,553 in Sikkim to Uttar Pradesh's 420,000-strong cohort. However, except Nagaland, not a single state has been able to reach targets; gaps range from around 7% (Uttarakhand) to 42% (Bihar).
In 2010, the national vacancy level stood at 24.3%, officer vacancies at 24.1%, and constabulary at 27.2%. A decade later, vacancies now stand at 21.4%, with officer vacancies at 32.2%, outstripping constabulary at 20%. As of January 2021, there are 562,000 vacancies across the country. Officer vacancies rose most steeply in Bihar and Maharashtra — from nearly 34% to 42% and 12% to 16%, respectively.
Given the immense plurality of the population, both policy and law recognise the need for diversity in the composition of the force. After Independence, across government, caste, religion and class quotas were introduced to ensure that the population mix was reflected, and historically marginalised communities adequately represented, in the force. Yet, no police establishment can boast of having met these desirable objectives. No state or Union Territory (UT), except Karnataka, has filled its reserved quotas of Scheduled Castes (SCs), Scheduled Tribes (STs), and Other Backward Classes (OBC). At the constabulary level, only Gujarat comes close to meeting all these three quotas. Among these different quotas, too, there is disparity. Since 2010, the share of SCs has increased from 12.6 % to 15.2% (2020), while STs representation has increased by only one percentage point: From 10.6 % to 11.7 % in 2020. On the other hand, OBCs increased substantially from 20.8 % in 2010 to 28.8% in 2020. The lack of diversity is seen more starkly at the officer level. In 2020, only five states or UTs met or exceeded their quotas for SCs. For STs, only eight states or UTs out of 36 could do so.
Gender representation is poor as well. Where, over the last 10 years, the force has grown over 30%, nationally, women's share has gone from 3.3% to 10.5%. None of the 17 states and UTs that mandated 33% reservation achieved their target. Andhra Pradesh has the lowest share (6.3%), closely followed by Jharkhand and Madhya Pradesh, with 6.6% each.
Financial constraints suggest that optimal human resource needs may not be met for a long time. Undoubtedly, longstanding shortfalls contribute to an unhealthy subculture within and under-performance without. Chronic shorthandedness also takes a yet only half glimpsed toll in terms of strain and stress on personnel and their families. Certainly, manpower deficits are all too often pointed out by the establishment as an excuse for perennial malfeasance, frequent reluctance to register crime, confused role-definition and general ad hocism.
Yet the road to improved policing may lie only partially along the pathways of more personnel. After all, a growth in numbers has not indubitably led to quality policing or an improvement in the public's perception of safety and security. Indeed, given the inequalities of representation both in terms of gender, religion and caste and the unsatisfactory ratios between constable and supervisory cadres, the enlargement may, in fact, have contributed to a dilution in process-oriented, law-upholding policing.
This points to the need for much more attention being given to radically revised criteria for recruitment from the vast pool of available unemployed and suitable youth, prioritising the revamping of training to privilege initiative and equality rather than conformity and subservience, rationalising roles and deployment and slackening the rigid and outmoded hierarchies. In short, India needs not just more police, but much better policing.
Maja Daruwala and Valay Singh work with the India Justice Report
The views expressed are personal
Enjoy unlimited digital access with HT Premium
Subscribe Now to continue reading
Personalise your news feed. Follow trending topics