Latest
Swipe up for the next story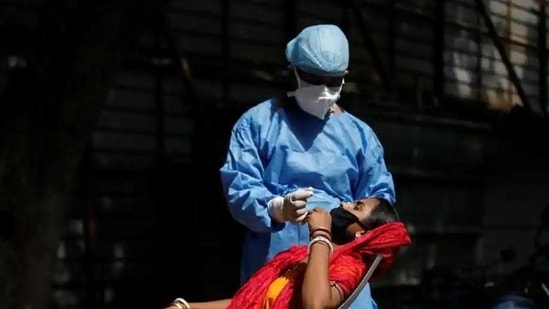 India on Thursday saw an uptick in the daily Covid tally as the country logged 12,608 new infections in the last 24 hours, according to the health bulletin by the ministry. On Wednesday, the country had logged 9,062 cases and 36 deaths in a single day. The death toll saw a jump - with 72 total deaths registered - as Kerala, Punjab and Goa carried out the reconciliation of data.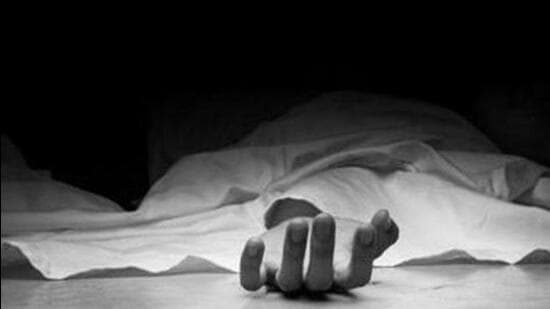 A 35-year-old man and his three daughters, aged between seven and 12, were found dead on a railway track at Naikhedi in Madhya Pradesh's Ujjain. Government railway police officer RS Mahajan said that the man left home on a motorbike on Wednesday morning to drop his three daughters to school. "...around 9.30am, their bodies were found on the railway track. Packets of snacks and school bags were also found."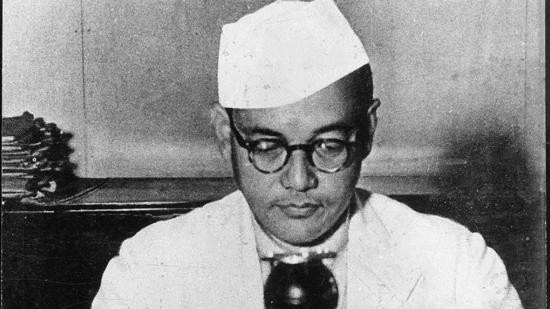 Several political leaders on Thursday, paid tributes to Indian revolutionary and freedom fighter Netaji Subash Chandra Bose on his 77th death anniversary. "On his death anniversary, we pay homage to one of the greatest freedom fighters of India, Subas Chandra Bose," the official twitter handle of Congress party read. The Samajwadi Party also tweeted on the occasion and remembered Subhash Chandra Bose on his death anniversary.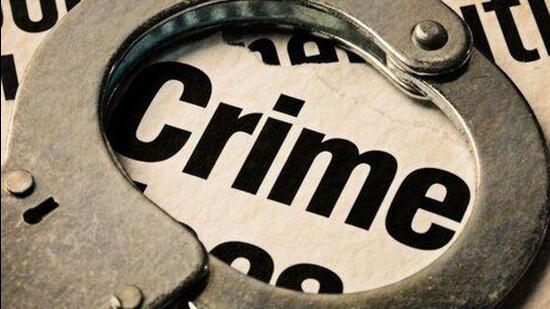 In a major drug haul, Gujarat's anti-terrorist squad officials seized 225kg of mephedrone worth ₹1,125crore, during a raid at an under-construction factory near Vadodara city on Tuesday and detained six people in connection with the matter. The factory in Vadodara is owned by Surat-based Mahesh Vaishnav and Vadodara-based Piyush Patel, said superintendent of police, Sunil Joshi, Gujarat ATS. The plant in Bharuch is owned by Rakesh Makani, Vijay Vasoya and Dilip Vaghasia, he added.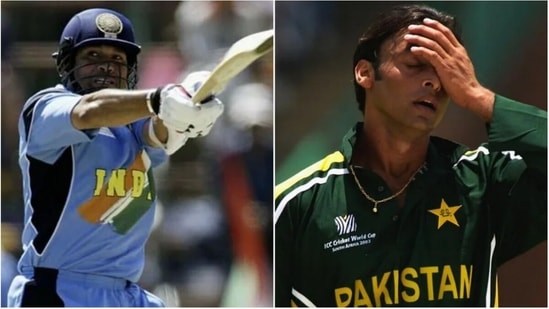 Team India will take on Pakistan in a blockbuster clash of the men's Asia Cup 2022 on August 28. Both sides will be renewing their rivalry for the first time in almost a year; Babar Azam's men had cruised to a 10-wicket victory in their last meeting against India in the 2021 T20 World Cup. Incidentally, the Asia Cup game takes place at the same venue (Dubai International Stadium). Ahead of the game, the fans and former cricketers from both sides are reliving some of the epic encounters between the two arch-rivals and earlier this week, Star Sports shared a video of Pakistan's speed sensation Shoaib Akhtar narrating a story from the clash between both sides in the 2003 World Cup.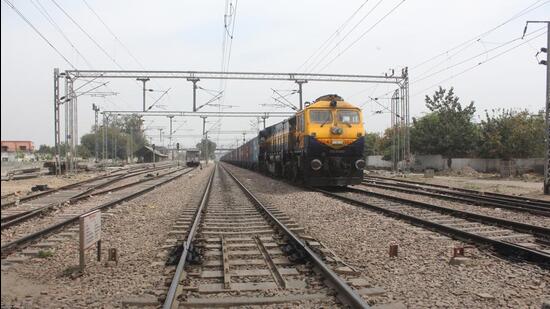 The railway ministry has denied media reports that children aged up to four now needed tickets to travel on trains. "It is informed that Indian Railways has not introduced any changes with regards to booking of tickets for children...," the ministry said in a statement on Wednesday. Samajwadi Party leader Akhilesh Yadav earlier reacted to the media reports and said the railways were no longer for the poor.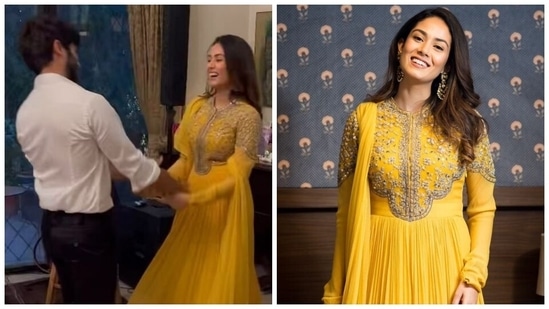 On Wednesday, Mira Rajput took to her Instagram page to share a video from her parents' - Vikramaditya Rajput and Bela Rajput - wedding anniversary celebrations. It showed Mira and Shahid dancing to Bruno Mars' song, Marry You. "I think I wanna marry you! Celebrating 40 years of Mumma and Daddy. You guys make us believe in everlasting love," Mira captioned the post. Her stylist Devki B also posted Mira's picture on her Instagram page. Check out the photo and clip.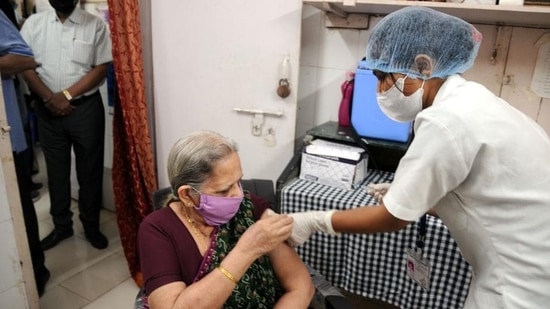 Booster dose is necessary to take, Dr VK Paul, who is one of the top Covid experts in the country, has said. "Covid is still there. The number of cases have increased in recent days," said Dr Paul. His remarks come amid concern over laxity among people about taking the third shot of the vaccine. Across the world, a surge in Covid cases is being reported, and a rise in deaths has sparked worry again.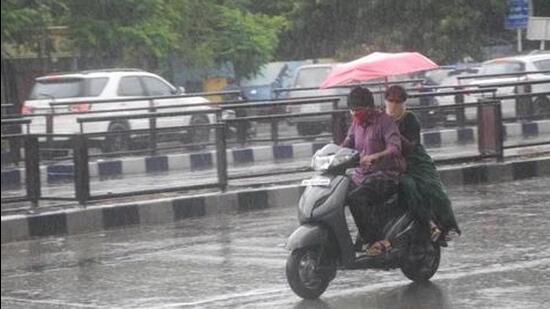 Central India is likely to witness another spell of heavy and widespread rain for the next 3-4 days due to expected development of a depression over eastcentral Bay of Bengal, India Meteorological Department said on Thursday. Under the influence of a cyclonic circulation over south Myanmar and neighbourhood, a low pressure area has formed over northeast and adjoining areas of eastcentral Bay of Bengal, Bangladesh-Myanmar coasts on Thursday.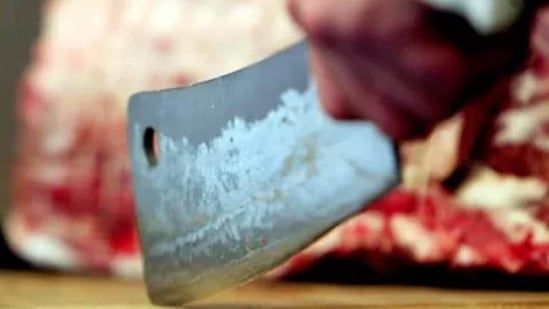 The Bengaluru civic body on Wednesday issued an order prohibiting animal slaughter and sale of meat on Krishna Janmashtami on August 19 (Friday). This year's Janmashtami will be the 5,249th birth anniversary of Lord Krishna and will be celebrated between August 18 - 19 as Krishna was born at midnight.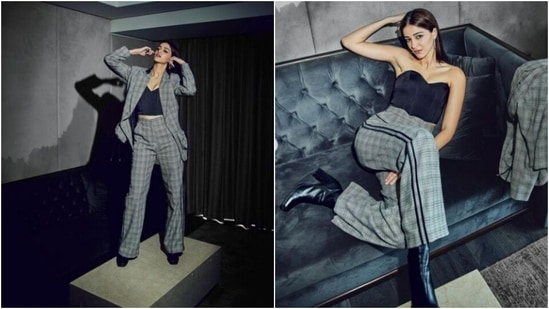 This time, Ananya ditched both ethnic and casual attires and instead decked up in a formal outfit. Ananya played muse to fashion designer house KGL and picked the formal ensemble for the promotions. Ananya decked up in a blue velvety cropped top with off-shoulders and corset details. She further layered her look for the day in a grey checkered blazer with lapel collars and pockets on the sides of the waist.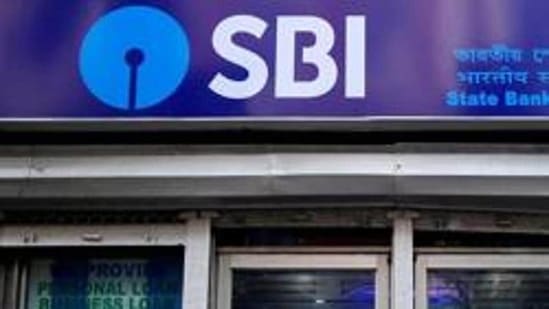 The month of August has several bank holidays due to festivals, apart from the Independence Day, which the country recently celebrated. The long weekend culminated on Monday as India's 75 years of independence was marked across the nation. On Thursday too, banks remain closed in view of Janmashtami, when devotees worship Lord Krishna to mark his birthday. Except the second and fourth Saturday of every month, all weekends are off for the bank staff.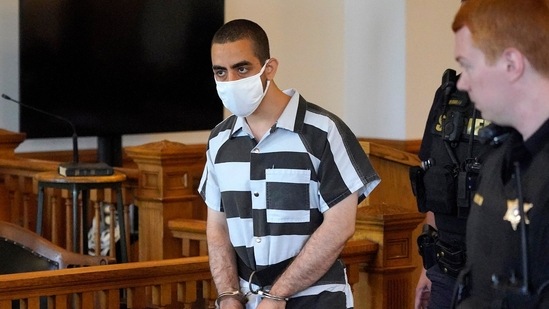 Days after author Salman Rushdie suffered serious stab wounds after he was assaulted in New York, the man - accused of attacking him - has said that he was surprised that Rushdie survived. I think he's a great person. In the first interview since the attack, Matar also said that he has read "a couple of pages" of the controversial book. He attacked their (Muslims') beliefs, the belief system," Matar added in the interview.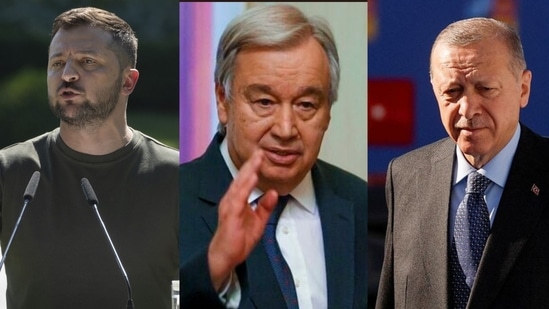 U.N. Secretary-General Antonio Guterres will meet Ukrainian President Volodymyr Zelenskiy and Turkish President Tayyip Erdogan in Ukraine on Thursday, with grain exports and concerns about the Zaporizhzhia nuclear power plant to top the agenda. Erdogam and Zelensky to meet first time since invasion The meeting will mark as the first between Erdogan and Zelensky since the Russia Ukraine crisis. On Saturday, he will travel on to the Joint Coordination Centre in Istanbul.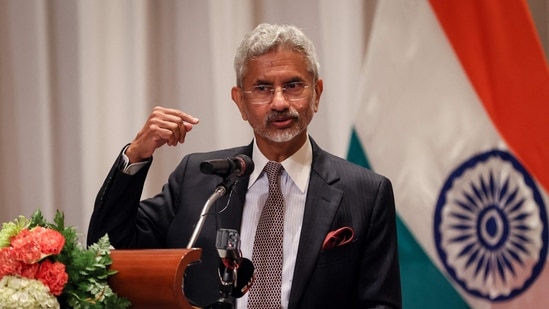 Here are today's top news, analysis, and opinion. Read More 'Living with Covid doesn't mean....': WHO chief as deaths rise by 35% in 4 weeks With the pandemic in its third year, it has been repeated multiple times by leaders and experts that the world has to learn to live with Covid. Read More Karan Johar brutally roasts Student of the Year, had scared crew member with self doubt: 'Why is this script so bad?'