This process was recommended by the Kottar diocese, Tamil Nadu Bishops' Council and the Conference of Catholic Bishops of India.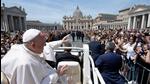 Following the incident, two National Disaster Response Force teams were called in from Arakkonam for the rescue operation.

Written by Kanishka Singharia | Edited by Aniruddha Dhar
The victims and the main accused, Lal Krishna, had known each other for more than a decade as employer and driver-cum-domestic help in Chennai.

The woman alleged her house was demolished without any information by the authorities, adding she also had documents of her home.

Chennai Metro Rail Limited will recruit for 14 contractual and deputation posts. Visit chennaimetrorail.org for more details.