TOPIC
Covid-19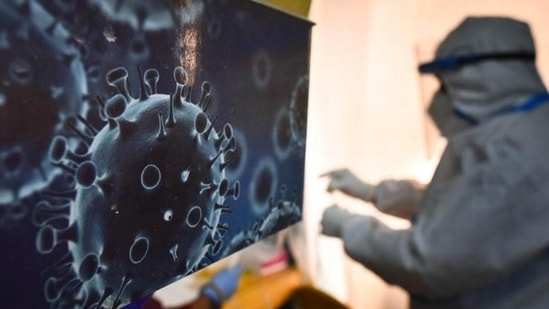 The COVID-19 pandemic, caused by the coronavirus SARS-CoV-2, began in late 2019 in Wuhan, China. The first case of the virus was identified in December 2019 and was linked to a seafood market ... read more
The number of severe COVID cases and deaths was also trending downward, the officials said in a report that was dated last week.


Published on Jan 30, 2023 07:53 AM IST
An estimated 226 million domestic trips were made by all means including flights during the holiday week, state broadcaster CCTV reported, citing government figures.


Published on Jan 28, 2023 09:02 PM IST
Reuters | | Posted by Yagya Sharma
France on Saturday said it had extended until February 15 Covid tests for travellers arriving from China due to the "evolving situation".


Published on Jan 28, 2023 04:04 PM IST
The "Zero COVID" policy of President Xi Jinping has been a great tool for repression. Lockdowns and similar measures greatly helped the regime to implement its gigantic and hyper-technological system of control and surveillance of its citizens, under the pretext of protecting their health.


Published on Jan 28, 2023 12:02 AM IST
ANI | | Posted by Singh Rahul Sunilkumar
The Spring Festival vacation saw a surge in tourists to China's most picturesque locations as Beijing's decision to abandon Covid Zero sparked a travel frenzy despite the nation's ongoing omicron outbreak.

Published on Jan 27, 2023 05:10 PM IST
Bloomberg | | Posted by Akanksha Agnihotri