After a gap of four years, Kila Raipur Games to be held from February 3 in Ludhiana
Jan 30, 2023 01:47 AM IST
Addressing the press conference at circuit house Ludhiana on Sunday, Colonel Surinder Singh Grewal(retd) said the Kila Raipur Games which attracts around 2 lakh sports lovers is back leaving behind the past
After a gap of four years, the Kila Raipur Games known as the Rural Olympics are all set to take place from February 3 onwards.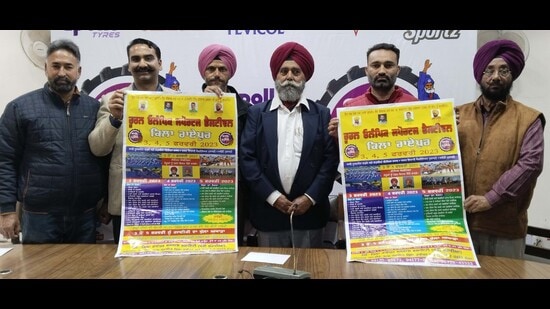 This is the 83rd edition of the games which could not be held in the last four years due to a dispute between the stakeholders over the ownership of a land.
This year, the event is being organised by the Kila Raipur Sports Society, Patti Sohaviya, which has taken over after winning the legal battle against Grewal Sports Club, which had been organising the event since 1983.
Addressing the press conference at circuit house Ludhiana on Sunday, Colonel Surinder Singh Grewal(retd) said the festival which attracts around 2 lakh sports lovers is back leaving behind the past. "Several sporting events including hockey, kabaddi, tyre race, tug of war and a range of athletic events for all age groups will be held in the three-day long festival. Along with sporting events heritage performances displaying Punjab's traditions will also be organised," he added.
Both men's and women's teams will be awarded equal prize money of ₹75,000 for hockey teams and ₹1.5 lakh for kabaddi teams. The event is being sponsored by corporate groups including Apollo Tyres and NRIs hailing from the village. Grewaladded that an all-open kabaddi academies' match would be among the main highlights of the final day.
Yet to get government's go ahead for the Bullock cart race
The organisers said permission for holding bullock cart races has been sought from the central government and as they have not received the permission the bullock cart tournament will not be held this time.