BBC documentary row: Tweets blocked; Opposition slams 'censorship' | 10 points
Jan 21, 2023 10:45 PM IST
Congress and Trinamool raised question over the government's 'censorship' over the BBC documentary on PM Modi. Several eminent citizens, former diplomats, envoys called out BBC for the 'fact-less' documentary.
The row over BBC's two-part documentary on Prime Minister Narendra Modi – India: The Modi Question – intensified after the government ordered Twitter and YouTube to take down links and videos sharing the documentary after senior government officials found the series as an attempt to cast aspersion on Indian authority and also the Supreme Court. The Congress raised questions over the decision referring to Vajpayee and rajdharma, while several former diplomats and eminent citizens voiced their disapproval of the documentary.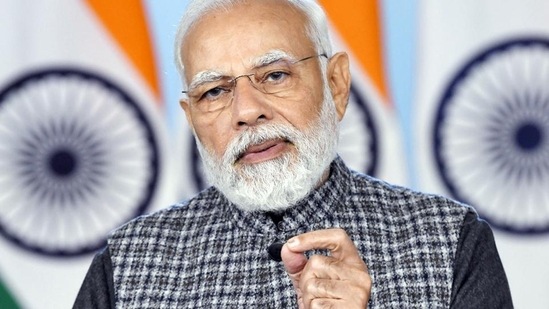 Here are the latest developments in the row over BBC documentary on PM Modi
1. Over 50 tweets were taken down by Twitter after the government issued te instructions under the IT Rules, 2021. YouTube too complied with the government's order.
2. Congress and Trinamool criticised the move calling it "censorship".
Read | 'Facts ignored': India's ex-ambassadors slam BBC's documentary on PM Modi
3. Jairam Ramesh on Saturday tweeted, "PM and his drumbeaters assert that the new BBC documentary on him is slanderous. Censorship has been imposed." "Then why did PM Vajpayee want his exit in 2002, only to be pressured not to insist by the threat of resignation by Advani?" he said.
4. Trinamool MP Mahua Moitra wrote, "Govt on war footing to ensure no one in India can watch a mere BBC show. Shame that the emperor and courtiers of the world's largest democracy are so insecure."
5. Government sources said senior officials of several ministries examined the documentary and found it to be undermining the sovereignty and integrity of India. The documentary also has the potential to adversely impact friendly relations with foreign states as also public order within the country, they said.
6. Former R&AW chief Sanjeev Tripathi questioned the intention of the documentary and said a foreign diplomat has no right to investigate in India. "If the British government wanted to know anything about that, they could have asked the government of India to give a report on that. So, again how correct that is and what is the authenticity of that and what could be the correctness of that report if there was any such report that is open to question," he said.
7. Former Indian envoy to the Netherlands, Bhaswati Mukherjee said the BBC is trying to interfere in India's internal affairs. Former ambassador to Bangladesh, Veena Sikri told ANI that there is no factual reporting in the documentary.
8. A group of 302 former judges, ex-bureaucrats and veterans signed a statement denouncing the documentary. "We cannot allow just about anyone to run amok with their deliberate bias, their vacuous reasoning.... " the statement said.
9. The ministry of external affairs called the documentary a'propaganda piece'.
10. BBC defended the documentary and said it was rigorously researched to the highest editorial standards.