Man dupes Delhi luxury hotel of
₹

23L, poses as UAE royal family staff: Report

Jan 17, 2023 02:48 PM IST
Currently, the accused is untraceable, but the Delhi Police are on a lookout.
A man - posing as a United Arab Emirates (UAE) resident and an employee of the royal family of Abu Dhabi - has been accused of cheating Delhi's Leela Palace hotel of ₹23 lakh after a nearly four-months long stay last year; he allegedly fled without paying a big chunk of the total bill. The man - identified as Md. Sharif - was booked for impersonation and theft on Saturday, based on the complaint by the management.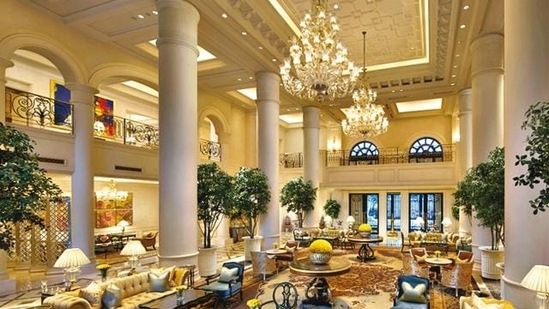 As per a report in the Indian Express, the police said that the accused stayed at the five-star hotel from August 1 till November 20 last year - when he left without informing anyone. He also allegedly stole silverware and a mother-of-pearl tray from the room.
Also read: Rupee-dollar exchange: Three dupe woman of ₹3 lakh, arrested
Reportedly, the accused told the hotel staff that he lived in UAE and worked with the Office of Sheikh Falah Bin Zayed Al Nahyan, a member of the royal family. The FIR mentioned that Sharif checked into the hotel with a fake business card, a UAE resident card, along with other government documents. The room that Sharif was staying in along with other amenities added up to ₹35 lakh, out of which he only paid around ₹11.5 lakh.
Later in November, Sharif gave a cheque of ₹20 lakh to the hotel but it had bounced due to insufficient funds, reported the Indian Express, citing a senior police official.
Also read: Man booked for using Ashish Shelar's name to dupe job aspirants
"We don't think his ID cards are genuine and he is not related to the royal family in Abu Dhabi. We are checking if he has done this before," the official was further quoted.
Currently, the accused is untraceable, but the Delhi Police are on a lookout.