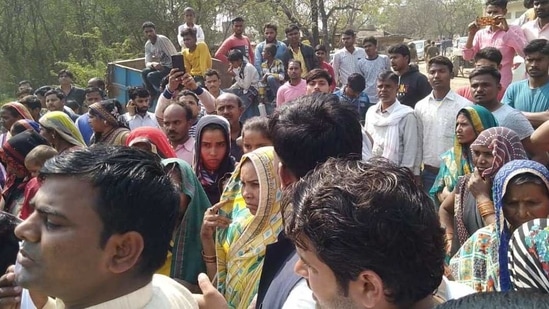 Tension in UP's Unnao, locals stop district officials from burying the 2 girls found dead in a field; demand CBI probe
The villagers are demanding a probe by the Central Bureau of Investigation (CBI) into the death of the two girls.
UPDATED ON FEB 18, 2021 01:15 PM IST
Locals in Unnao in Uttar Pradesh on Thursday opposed the burial of two minor girls who were found dead in a field late Wednesday evening unless their bodies are first handed over to the families.
The villagers are also protesting the detention of four family members of the victims and are demanding a CBI inquiry into the deaths.
The post mortem of the victims are being conducted out by a panel of four doctors- three males and one female.
Dr Ashutosh Vaishnav, Dr Sanjeev Kumar, Dr Kaushalendra Kumar and Dr Archana are in the panel. The entire process would be video graphed, officials said.
Unnao's sub-divisional magistrate Nanhku is also present at the post mortem.
The local administration brought in an earth mover to dig the graves. As per tradition minors are not cremated. The earth mover has been parked outside the village amid the protest by the villagers.
Close