What is the row over Bageshwar Dham Sarkar? Who is Dhirendra Krishna Shastri?
Jan 19, 2023 05:53 PM IST
Madhya Pradesh's Bageshwar Dham temple head Dhirendra Krishna Shastri was called to show his 'miraculous' power at an event in Maharashtra. He did not attend the event and reportedly 'fled' to Madhya Pradesh.
Self-styled godman Dhirendra Krishna Shastri, also known as Bageshwar Dham Sarkar, is in the news after a Maharashtra-based organisation fighting superstition gave him the challenge to show his miraculous power in its Satsang but Shastri reportedly did not accept it. Videos of Dhirendra Krishna Shastri are going viral while Bageshwar Dham is trending on Twitter.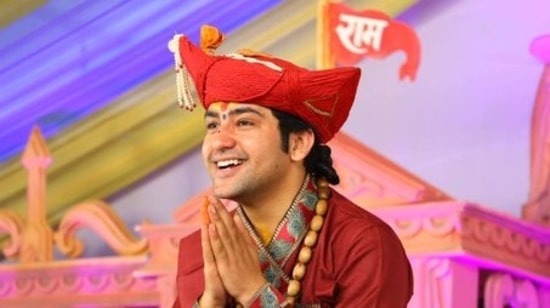 What is Bageshwar Dham and who is Dhirendra Krishna Shastri?
1. Dhirendra Krishna Shastri is a 26-year-old self-styled godman of Madhya Pradesh. He is associated with the Bageshwar Dham temple of Madhya Pradesh's Chhatarpur.
2. Dhirendra Krishna Shastri has a huge following who believe in his miraculous power.
3. Born in 1996, Dhirendra Krishna Shastri became famous as his followers claimed he can read minds.
4. The Maharashtra-based organisation claimed Dhirendra Krishna Shastri is a fraud and invited him to their satsang.
5. As Bageshwar Dham Sarkar reportedly fled from a Ramkatha event in Nagpur after he was challenged to show his miracle, demands for an FIR against Shastri have been raised.
6. On Thursday, a video of Bageshwar Dham Sarkar went viral in which he said he did not flee Nagpur. Whoever wants to witness his miracle can come to Raipur, he said.
7. Dhirendra Krishna Shastri, in another video, said he does not have any miraculous power and has nothing to prove. "I am just a servant at the feet of Bageshwar Balaji. I do as he inspires me," he said in the video.
8. Dhirendra Krishna Shastri is known to have organised 'ghar wapsi' of many.
9. BJP's Kapil Mishra came in support of Bageshwar Dham head and said he is being attacked as he stopped religious conversion. "The anti-national and anti-Hindu gang was bound to have a stomach ache," Mishra tweeted.
10. As Dhirendra Krishna Shastri is at the centre of a row, photos of the godman with several politicians have emerged on social media.